---
Subscribe Now to get the UK Media Moves every Tuesday and Thursday
Straight to your inbox - including the latest Media Awards and Events!
---

BBC World Service
Charitable Traveller
Cogora
Courier
Interactive Investor
Newsquest
Restaurant
Sunday Independent
Your Holiday & Cruise Magazine
Freelance Update - Matilda Battersby
Freelance Update - Dan Bennett
Freelance Update - Peter Carvill
Freelance Update - John Kilpatrick
Freelance Update - Kerry Spencer
Freelance Update - Edmund Tirbutt
International Media Moves


BBC World Service
Alistair Riddell is now Senior Journalist for BBC World Service podcasts. Al is a radio journalist and producer who has been with the World Service since 2017. He can be found tweeting at @Al_Riddell

Charitable Traveller
Social enterprise Charitable Travel is launching the bimonthly magazine Charitable Traveller for people who want to travel responsibly. The title is a mix of travel and charity editorial. Charitable Traveller will be available from August as an e-magazine, with the aim of launching a print version.

Cogora
Former Freelance Journalist Rachel Carter has joined Cogora as Deputy Editor across the titles The Pharmacist, Management in Practice and Healthcare Leader. Rachel can be found tweeting at @__rachelcarter

Courier
Sharlene Gandhi has joined Courier as a Reporter. Courier is a media brand which tells stories of modern business through print, online and podcasts. Sharlene was previously a Freelance Climate, Food and Business Journalist and can be found tweeting at @Sharlene_Gandhi

Interactive Investor
Interactive Investor has closed the magazines Money Observer and Moneywise, along with the related websites. Money Observer was in print for over 40 years, while Moneywise was in print for 29 years, but the August issues will be their last. Interactive Investor will continue to publish editorial content on its own website.

Newsquest
Hannah Chapman is stepping down as Editor of the The Northern Echo after two years in the role. Hannah is staying with Newsquest as Editor of the Darlington & Stockton Times and Northern Farmer. She can be found tweeting at @hcecho

Restaurant
Restaurant magazine is ceasing as a print publication, but content will continue to be published online. Editor Stefan Chomka, who was responsible for both print and digital, is still with William Reed as Editor of the BigHospitality website. Stefan can be found tweeting at @stefanchomka

Sunday Independent
Rodney Edwards is leaving his role as Deputy Editor at the Impartial Reporter to take up a new position at the Sunday Independent. Rodney can be reached at @rodneyedwards

Your Holiday & Cruise Magazine
Freelance Writer and Photographer Steve Newman has joined Your Holiday & Cruise Magazine as Social Media Manager. He is also Social Media Manager (cruise) at Silver Travel Advisor. Steve can be found tweeting at @steevnewman and he is on Instagram @stevenewmantravel

Freelance Update - Matilda Battersby
Freelance editor and journalist Matilda Battersby is doing a freelance stint as Content Editor at Zoopla from now until mid-September. Matilda specialises in editing, features writing and digital content, and has worked at The Independent, the i newspaper, Homes and Property for the Evening Standard, BBC Earth magazine and others. She works for publications, brands and agencies including Google and M&C Saatchi. Matilda is on Twitter @matildbattersby 

Freelance Update - Dan Bennett
Dan Bennett is a freelance sports journalist based in London and Norfolk. He is a former sports reporter at Archant's London titles including the Hampstead and Highgate Express, Brent and Kilburn Times, Barking and Dagenham Post and more, where he covered QPR, Tottenham Hotspur and Dagenham & Redbridge. Dan also worked as a news reporter at the Eastern Daily Press in Norfolk. He is qualified as an NCTJ senior reporter. Get in touch via email or by messaging @dandbennett97 on Twitter.

Freelance Update - Peter Carvill
Pete Carvill (www.petecarvill.com) is returning to the freelance world again from the beginning of September. He has written widely on financial services, renewable energy, and technology, and will be available for commissions and shiftwork. Previously, he was the communications manager for the German tech firms Staramba and Retresco, and has written extensively on the UK and European pensions industries for Pensions Age and European Pensions. He tweets at @pete_carvill

Freelance Update - John Kilpatrick
John Kilpatrick is now freelancing as picture editor/photography producer/ picture researcher and is available for bookings from August 1. With over 30 years' experience within the publishing industry he has commissioned and art directed photo shoots for national newspapers, consumer magazines, B2Bs, contract publishers throughout the UK and world-wide. With exceptional people management skills and comprehensive international contacts, he has collaborated on numerous new development magazine launches and special projects that also include copyright clearance and fee negotiation. In addition, he is available to work remotely with superfast broadband. John can be contacted at kilpatrickpix@sky.com and he is on LinkedIn

Freelance Update - Kerry Spencer
​Journalist and Editor Kerry Spencer has 14 years' experience combining print and online, specialising in food, travel and lifestyle. Formerly UK Editor at Cruise Critic and Editor at FOUR magazine, Kerry has worked on a range of publications, from celebrity guest-edited magazines and contract food, drink, travel and health titles. She is on Twitter @kerry__spencer and Instagram @kerry__spencer

Freelance Update - Edmund Tirbutt
Multi-award winning freelance journalist Edmund Tirbutt is available for commissions. Edmund has 34 years' experience, has worked for 12 national newspapers, over 100 magazines and over 30 companies. He can extend to any subject or style of writing. Edmund can be reached by phone or email.


International Media Moves

Estudios Jurídicos y Criminológicos 
Editorial UCA, the publishing house of The University of Cádiz, has launched the journal Estudios Jurídicos y Criminológicos. Led by civil law professor Isabel Zurita Martín, the politics and criminology journal is divided in four sections: Estudios, Análisis, Crónicas y Recensiones (Studies, Analysis, Chronicles and Reviews). The digital version of the publication can be viewed online.

Electro instalador 
The Argentine publisher Mastrángelo NEORED Productos Eléctricos has now launched the digital version of the magazine Electro instalador. The monthly publication is aimed at professionals in the electricity sector and can be found online.  

South China Morning Post
Holly Chik has been appointed as a Reporter on the China News Desk at the South China Morning Post. She covers Chinese breaking news and developments. Holly can be contacted by email or can be found tweeting at @hollycwchik
Learn More. Do More. demo new
PR Tips, Case Studies, and Product Updates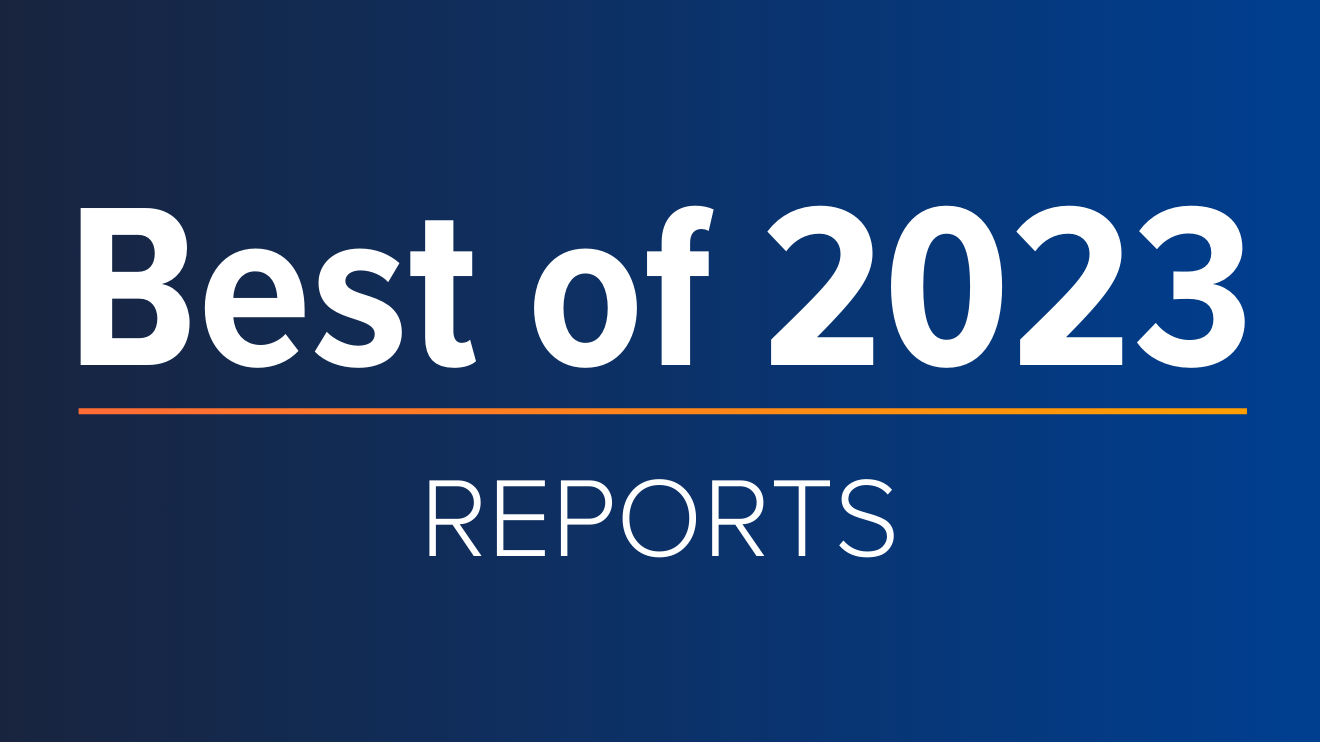 White Papers
ICYMI: Cision's Top Guides & Reports of 2023
With 2023 coming to a close and a new year rapidly approaching, now is the perfect time to reflect on the past year, lessons learned – and start setting the stage for a successful 2024. In the always-on, ever-evolving PR and comms industry, staying...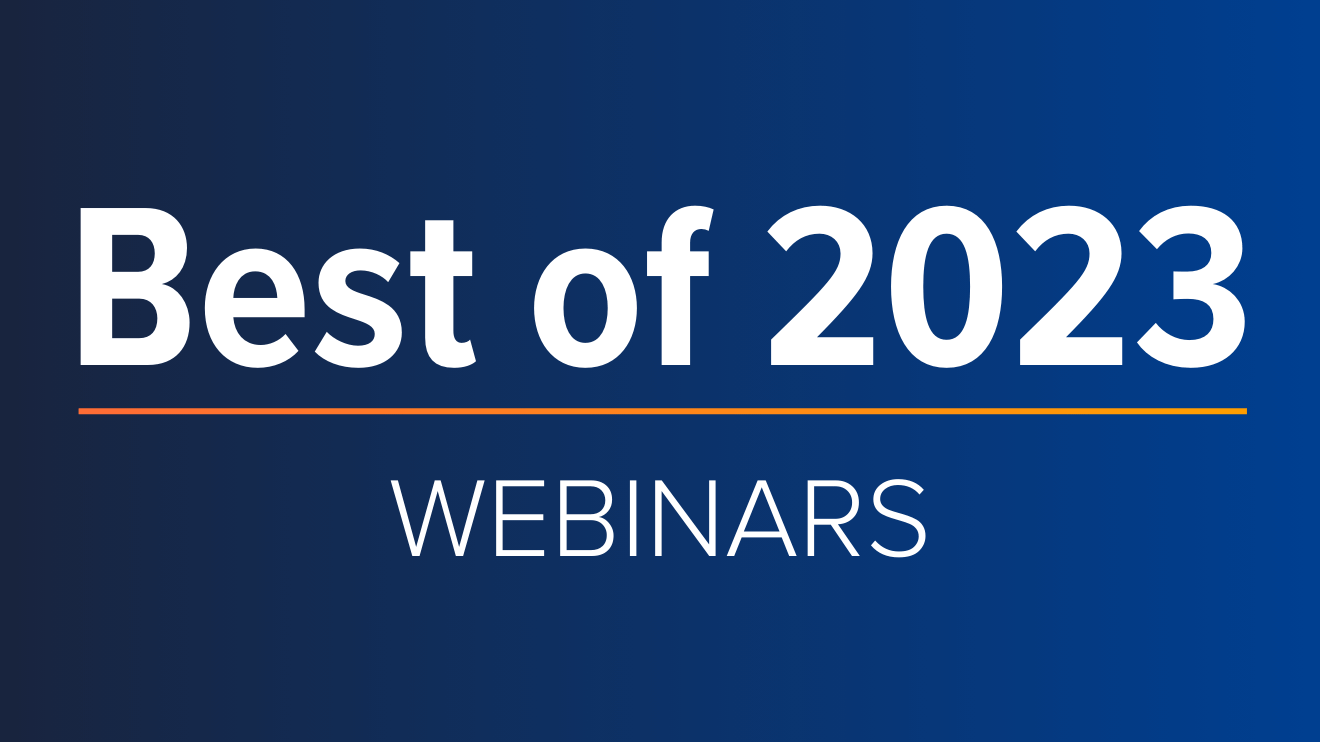 Webinars & Events
ICYMI: Cision's Top 5 Webinars of 2023
The end of the year is just around the corner, which means time to start building strategic plans, setting priorities, establishing goals and ultimately ensuring everything is ready and in place for success in the year ahead. One great way to make...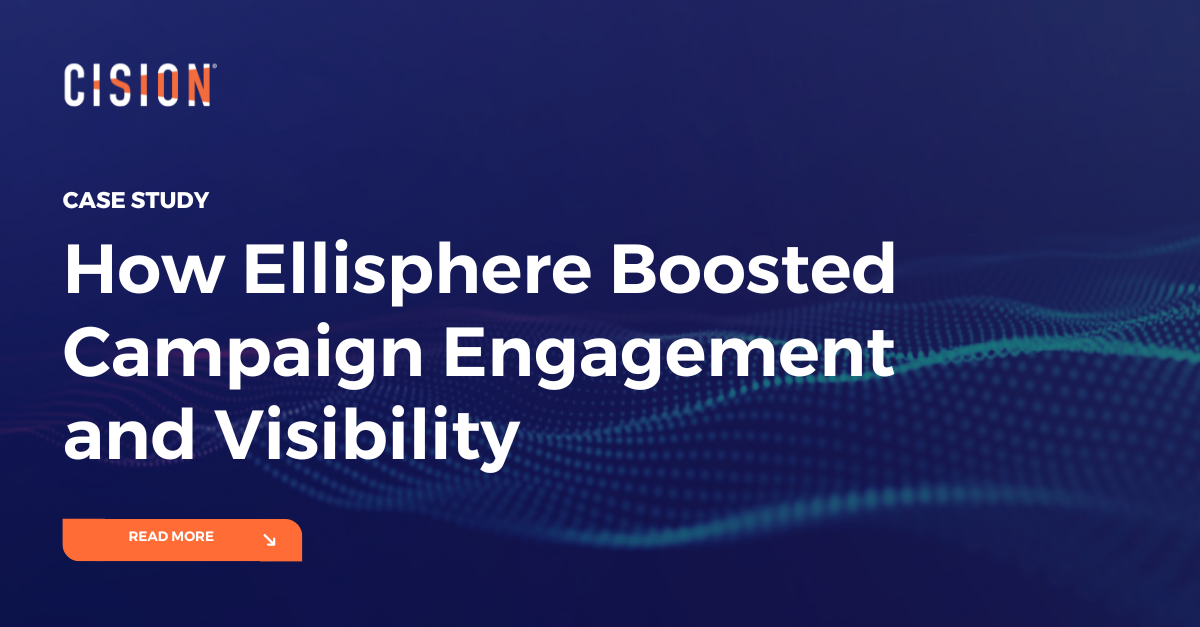 Success Stories
How Ellisphere Boosted Campaign Engagement and Visibility
Find out how Ellisphere increased engagement on their campaign content by up to 48% using our Multichannel News Releases and Guaranteed Paid Placement.