---
Subscribe Now to get the UK Media Moves every Tuesday and Thursday
Straight to your inbox - including the latest Media Awards and Events!
---

Akabo Media
Bloomberg
Business Insider
Cambridgeshire News
Candis
Cherry
Elite Traveler
House of Coco
New Statesman Media Group
PinkNews
Reuters
The Telegraph
Freelance Update - Kim Carr
Freelance Update - Lee Dalgleish
Freelance Update - Jenni Frazer
Freelance Update - Joshua Zitser
International Media Moves
Akabo Media
Katie Searles is now a Reporter at Akabo Media, working on the trade magazines City Transport & Traffic Innovation and Robotics & Innovation. Katie previously worked in B2B exhibitions covering the cosmetic, personal care, pharmaceuticals and general chemical industries. She is on Twitter @katiesearles2 and LinkedIn.

Bloomberg
Olivia Konotey-Ahulu has been appointed as a Real Estate Reporter at Bloomberg News in London. Olivia will focus on UK housebuilders and residential property.

Business Insider
Tola Onanuga will be joining Business Insider's UK office as Weekend Editor, effective from 26th October. Tola, currently a Freelance Journalist, was previously Deputy Chief Sub-Editor for WIRED UK. She can be found on Twitter @Tola_o

Cambridgeshire News
Ella Pengelly is now Content Editor at Cambridge News, where she was previously a Senior Reporter. Ella joined the team in 2018 as a Multimedia Journalist. Her Twitter handle is @EllaPengelly

Candis
Leah Hardy is now Health Editor at Candis magazine (candis.co.uk) and is interested in stories and products relevant to a 40+ audience. She remains a freelance journalist, contributing health, wellbeing, education, lifestyle and family content to many publications including The Telegraph and Daily Mail. Her Twitter handle is @leahfhardy

Cherry
Cherry, the new bi-monthly digital glossy, has now launched. Cherry (cherrypickkind.com) only features people, brands and products that give something back to the world. The magazine covers food and drink, fashion, beauty, the home and places to visit, and only includes goods with a kind initiative behind them. Cherry's editor is award-winning journalist, broadcaster and author Jane Parkinson, best known for her role on BBC1's Saturday Kitchen Live.

Elite Traveler
Sophie Killip has joined Elite Traveler in the London bureau as Design Editor. Sophie, who was previously Web Editor at DesignCurial, covers travel, design, interiors, architecture, and art.

House of Coco
Amira Arasteh is now Food Correspondent at House of Coco, covering restaurants, DIY kits, news etc. She is also starting two running sections: Restaurant To Trek To - highlighting particular favourites - and Standout Dish (in addition to regular reviews and round ups). Amira continues to remain freelance and available for commissions across fashion, food, beauty, travel and other lifestyle areas. She is also available for shift work. Amira can be found on Instagram @amira58

New Statesman Media Group
Katharine Swindells has joined the New Statesman Media Group as a Data Reporter, where she will be covering technology and lifestyle. Katharine will work part time while she completes her Journalism MS at Boston University before moving back to London. She can be found on Twitter @kathy_swinds

PinkNews
Amy Ashenden has left PinkNews to take on a role as Head of Comms and Media at Just Like Us, a charity for LGBT+ youth. She was Senior Production Editor at PinkNews and prior to that worked at the Evening Standard and Mirror Online. Amy, who is keen on stories around LGBT+ young people, can be reached at amy.ashenden@justlikeus.org and she can be found on Twitter @amyashenden

Reuters
Edward McAllister is now Chief Correspondent for Reuters in West and Central Africa. Edward, who has been based in the Dakar bureau since 2016, can be found on Twitter @ed_reuters

The Telegraph
Jessica Phillips has joined The Telegraph as Social Media Editor. Jess, who was previously Junior Social Media Editor at Time Out London, can be found on Twitter @jj_phillips1

Freelance Update - Kim Carr
Kim Carr is available for freelance writing and editing commissions, consultancy and copywriting. She has more than 25 years of media experience with her work appearing across national newspapers, magazines and online including the Daily Mirror, The Sun on Sunday, Fabulous and House of Solo. Kim writes about music, TV, showbiz, parenting and food and is open to all features, news and editing projects. She also writes biogs for major record labels, TV press packs, Q&A interviews for syndication and blog posts. Kim hosts media training workshops both remotely and in-person. She is interested in hearing from agencies requiring expert help to develop publicity and marketing strategies and is a crisis comms expert. Previous clients include Virgin Media, the BRIT Awards and Modest Management. Further details about her experience can be found on LinkedIn. She can be contacted at @kimdcarr1

Freelance Update - Lee Dalgleish
Lee Dalgleish is leaving his position of Art Editor on the weekend supplements for the Daily Star and Daily Star Sunday (HotTV and TV life), after 13 years at Express Newspapers/Reach PLC. Lee, who is available for freelance and permanent roles, can be found on LinkedIn.

Freelance Update - Jenni Frazer
Freelance journalist Jenni Frazer is looking for new commissions. She has written for The Times, The Guardian and The Telegraph, and specialises in news and current affairs with a Jewish or Israeli flavour, as well as entertainment and arts stories. She can be found tweeting at @jennifrazer

Freelance Update - Joshua Zitser
Joshua Zitser is available for freelance commissions and reporting, social media and production shifts. He was previously Weekend Editor for LBC.co.uk and, prior to that, worked as a freelance producer for BBC Radio 2's The Jeremy Vine Show. He currently contributes to The Independent, Wired, OpenDemocracy, Metro and The Spectator. Joshua has also been published in The Times, The Telegraph, The Evening Standard and elsewhere. He can be reached at @mrjoshz
International Media Moves

Las Provincias 
Jesús Trelis is now Managing Director of the Spanish regional newspaper Las Provincias, where he was previously Information Editor. He replaces Julián Quirós Monago, who left the publication last month to join the national newspaper ABC. Jesús can be found on Twitter @JesusTrelis

Italia 1
Andrea Giambruno is now Presenter of Studio Aperto, the main news programme of the Italian national private TV channel Italia 1. He was previously a Reporter for the network, contributing to various shows of all three Mediaset stations.

RTL 102.5 
Francesco Delzio is now Moderator of the recently launched show La Scossa for the Italian radio station RTL 102.5. The 30-minute programme is broadcast at 7:30am on Fridays and features interviews with prominent figures from the world of business and innovation. Francesco can be found on Twitter @ffdelzio

La Stampa 
Alessandra Iannello is now a Contributor to the Italian national daily newspaper La Stampa. She was previously a Reporter for the newspaper Il Messaggero. Alessandra is also a Freelance Writer and Director of the media and marketing website Pubblicom Now!. She can be found on Twitter @alessandraianne

Natalie is Cision UK's Senior Content Editor, based in London. She manages the UK Media Moves newsletters, which showcase the latest journalist news and moves, as well as highlighting industry events and awards.
Learn More. Do More. demo new
PR Tips, Case Studies, and Product Updates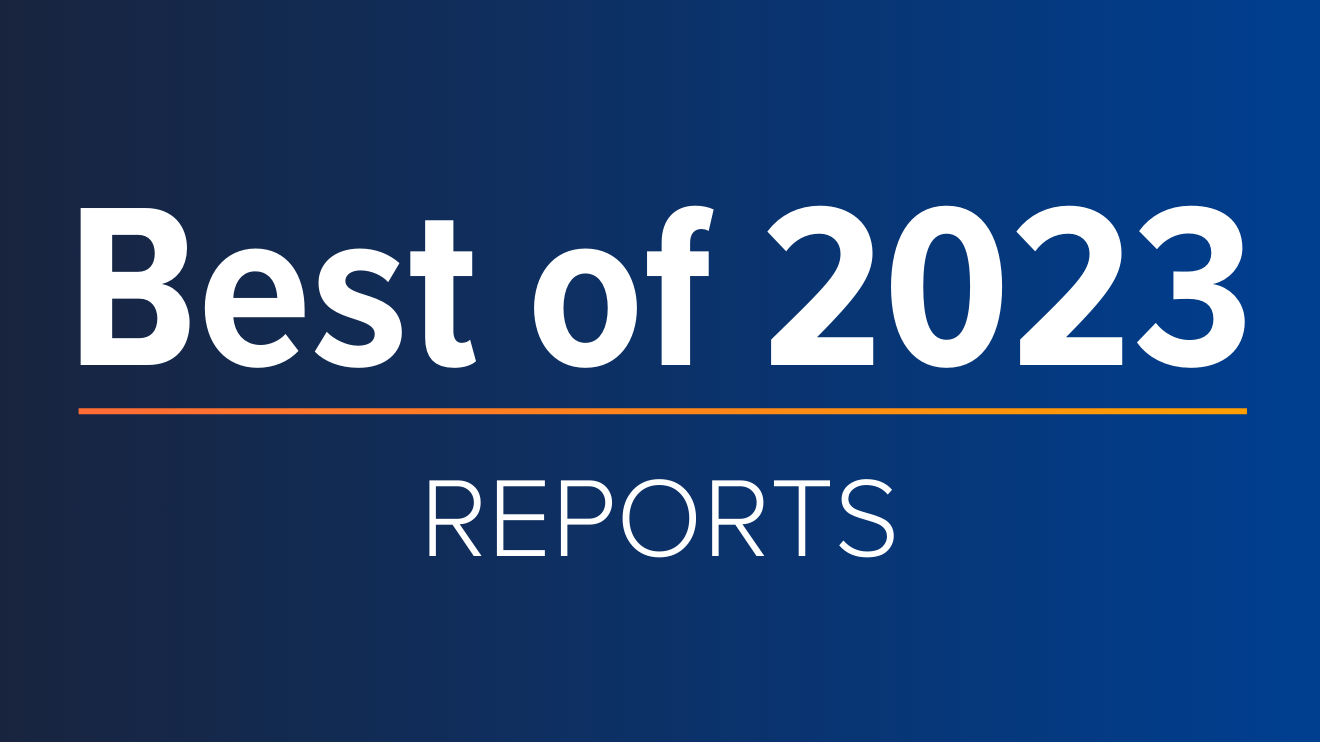 White Papers
ICYMI: Cision's Top Guides & Reports of 2023
With 2023 coming to a close and a new year rapidly approaching, now is the perfect time to reflect on the past year, lessons learned – and start setting the stage for a successful 2024. In the always-on, ever-evolving PR and comms industry, staying...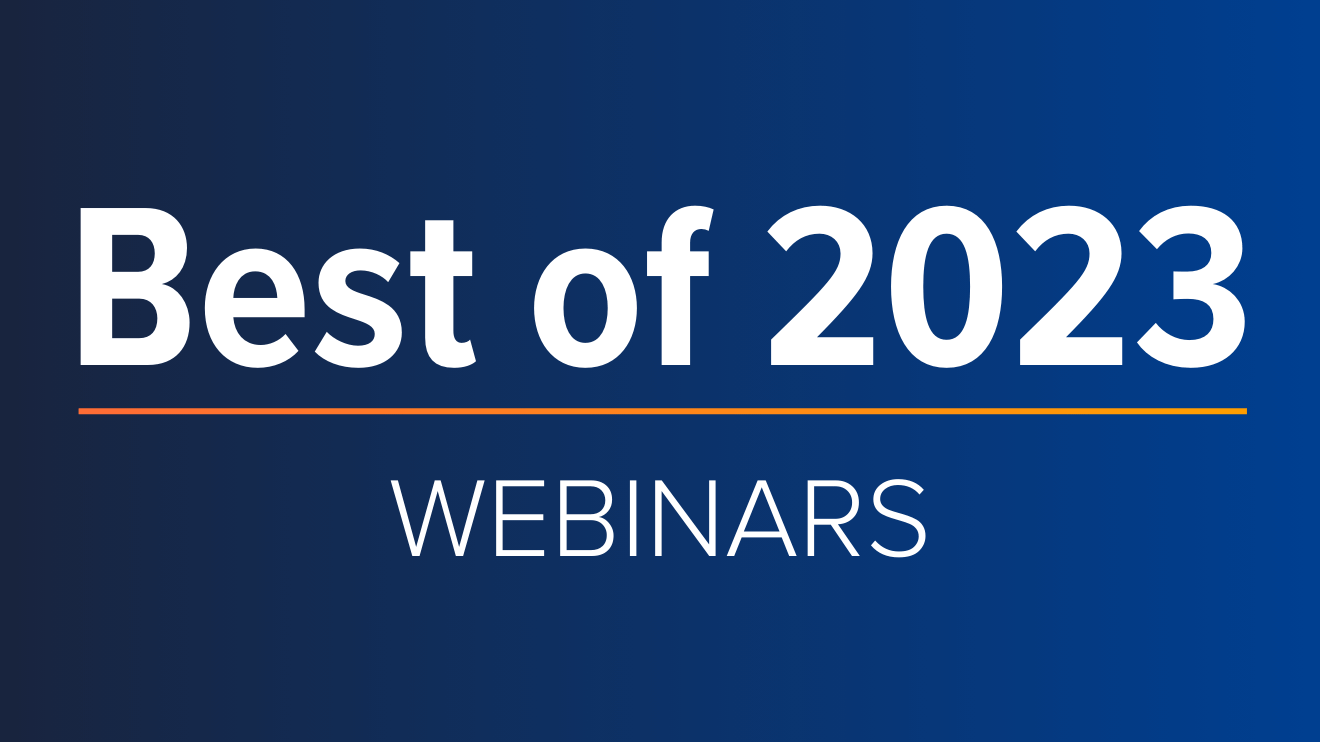 Webinars & Events
ICYMI: Cision's Top 5 Webinars of 2023
The end of the year is just around the corner, which means time to start building strategic plans, setting priorities, establishing goals and ultimately ensuring everything is ready and in place for success in the year ahead. One great way to make...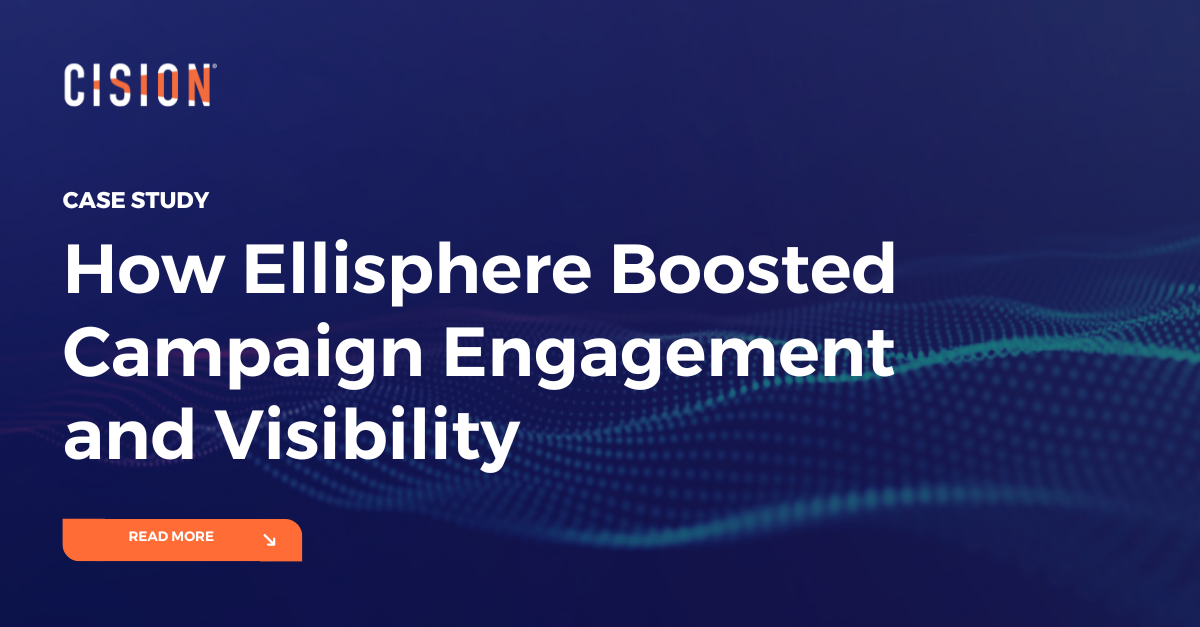 Success Stories
How Ellisphere Boosted Campaign Engagement and Visibility
Find out how Ellisphere increased engagement on their campaign content by up to 48% using our Multichannel News Releases and Guaranteed Paid Placement.