Airline Economics / Aviation Life
Entertainment Daily
Farmers Weekly
GRAZIA
Hearst UK
HELLO! Online
Peer2Peer Finance News
Reach plc
The Telegraph
TI Media
VOGUE
Freelance Update - Hannah Davies
Freelance Update - Ally Head
International Media Moves
One World Media Awards
2019 Wincott Awards
BSME Talent Awards 2020
Regional Press Awards 2019
Centre for Investigative Journalism Summer Conference
NCTJ Short Courses


Airline Economics / Aviation Life
Aaron Woolner is now Senior Reporter on Airline Economics and Aviation Life.

Entertainment Daily
Nancy Brown is now Lifestyle Editor at Entertainment Daily, where she covers food, drink, fashion, homeware, real life and quirky news stories. Working remotely, she is keen to hear about/attend new product launches. She was previously freelancing at the showbiz website.

Farmers Weekly
Mark Allen Group has acquired the brand MA Agriculture from Reed Business Information Ltd, which includes the magazine Farmers Weekly and associated websites, newsletters and social media platforms. The editorial team will remain in their offices in Sutton.

GRAZIA
Assistant Editor Charlotte Williamson has now returned to GRAZIA and can be reached on the same email address.

Emma Rowley, previously Acting Assistant Editor at GRAZIA, has returned to freelancing. She is available for features commissions, book extracts, ghost-writing and rewrites. Her next novel, You Can Trust Me, will be published by Orion in the summer.

Hearst UK
Hearst UK has announced a re-working of their Homes team, including the following promotions:

Alaina Binks is Homes and Crafts Editor, promoted from Deputy Home and Style Editor.
James Cunningham is now Deputy Homes & Interiors Editor, promoted from Homes and Gardens Writer.
Alicia Ford is now Lifestyle and Shopping Writer, promoted from junior features writer.
Daisy Bendall is now Homes and Style Assistant, promoted to full-time from an intern role.
Joseph Bentley is now Deputy Chief Sub Editor in the Lifestyle production hub.
Charlotte Page is Senior Sub Editor in the Lifestyle production hub.

The following people have new job titles:

Ben Kendrick is Group Homes & Style Director (title change only).
Carolyn Bailey is Group Homes & Gardens Director (title change only).
Sarah Keady is Group Style & Interiors Director (title change only).
Amy Neason is Deputy Style & Interiors Editor (title change only).
Vicky Carlisle is Executive Editor (title change only).

HELLO! Online
Jenni McKnight has joined HELLO! Online as Senior Evening Writer. She covers entertainment news, interviews, beauty, fashion, lifestyle, travel and dining out.

HELLO! Online
Francesca Shillcock has been appointed Online TV and Film Writer at HELLO! Online. Francesca, who joined the title last year as a Digital Intern, can be found tweeting at twitter.com/fashillcock.

Peer2Peer Finance News
Michael Lloyd has joined Peer2Peer Finance News as a senior reporter. He will be covering all aspects of the peer-to-peer lending industry for the print and online publication, which is read by peer-to-peer lending professionals and investors.

Reach plc
Deputy Group Head of Lifestyle Hannah Britt is now on maternity leave. Group Head of Lifestyle Mernie Gilmore and Acting Deputy Group Head of Lifestyle Debbi Marco can be contacted in Hannah's absence.

Reach plc
Lara Kilner has been appointed Group Editorial Director for Features across Reach plc's magazine supplements, including Notebook, where she was previously Associate Editor and Columnist. Lara can be found tweeting at twitter.com/larajkilner

The Telegraph
Jack Leather has joined The Telegraph as Senior Video Producer. Jack was previously Digital Editor at 5 News. He can be found tweeting at twitter.com/jleather

Aisling O'Leary has been appointed Editorial Assistant, working on the travel desk. Aisling will be commissioning and editing Telegraph Travel's celebrity interview page, My Life in Travel. She is also interested in hearing about all things related to travel such as news, brands, travel products and launches. She can be found tweeting at www.twitter.com/aol923

TI Media
Keiron George has been appointed Food Writer across TI Media's Life & Style titles. Keiron is a Le Cordon Bleu scholarship pastry chef who has worked at some of London's top hotels. He is keen to hear about new products, to receive branded recipes and to trial baking innovations. Keiron can be found on Instagram www.instagram.com/keiron_george

VOGUE
British VOGUE has announced the following editorial changes:

British VOGUE has promoted Olivia Singer to the position of Fashion News Director. In the new role that reflects her continued contribution and seniority at VOGUE, Olivia will drive first-rate fashion coverage across both print and digital platforms. Olivia was previously Executive Fashion News Editor, a position she has held since 2017.

Naomi Smart has been promoted to Shopping Director, following her position as Shopping Editor. Naomi has been with British VOGUE for eight years in a number of fashion features positions, and has been responsible for editing the magazine Trends section. Naomi will continue to generate content for both print and online platforms.

Elle Timms has been appointed Network Editor. In her new position, Elle will act as the link between British VOGUE and the Vogue Global Network, supporting in the syndication of content and aligning on joint digital projects. Elle joinsVOGUE from The Modist and MOD Magazine, where she was Managing Editor.

Ellie Davies joins the team as Audience Growth Executive in a newly created role that will see her support the continued digital growth of the brand. Ellie joins from GQ where she was the online production coordinator from 2018.

Alice Cary has been appointed to the position of Digital Fashion Writer. Alice was previously Fashion Assistant at The Times where she worked across the newspaper and digital platforms.

Freelance Update - Hannah Davies
Following the closure of the You & Your Wedding print edition, the title's Commissioning Editor Hannah Davies is available for freelance commissions and in-house shifts. As well as having wedding industry expertise, she has written on a range of topics including literature, health and beauty. Her experience covers both editorial and commercial. Hannah is available on Instagram at www.instagram.com/hgdavies.

Freelance Update - Ally Head
Journalist Ally Head is now available for freelance commissions across print, digital and commercial. Writing primarily in the realms of fitness, food, health and lifestyle, she's free for commissions or on a day cover basis. She has years of experience, having worked at Foodism, Women's Health and Hearst UK. She can also be found tweeting at www.twitter.com/allyhead and on Instagram at www.instagram.com/allyyhead


International Media Moves

Il Sole 24 Ore - IL
IL, the men's interest supplement of the Italian newspaper Il Sole 24 Ore, has now been relaunched. The monthly magazine, presented from the next issue with a new logo and a renewed layout, will have a completely different editorial plan for each of the 10 issues. IL's website can be viewed at www.24ilmagazine.com

La Repubblica
Antonio Maida is now National Editor at La Repubblica, where he was previously Deputy National Editor.

RAI Radio 3
Paolo Di Paolo is now Presenter of the Sunday morning programme 'La lingua batte' at the Italian radio station RAI Radio 3. He replaces Giordano Meacci, who has left the show to pursue other interests.

TPI - The Post Internazionale
Selvaggia Lucarelli is now a Reporter for the Italian news website The Post Internazionale (TPI), covering current affairs and entertainment. She was previously a Reporter for Il Fatto Quotidiano and a Presenter on their streaming platform iLoft.

ele (eat.live.escape)
Australian travel, food and lifestyle site ele (eat.live.escape) has announced the launch of a new print magazine. Complementing the digital site, the print edition will cover lifestyle, recipes, travel destinations, beauty, fashion, and interior design. The first issue of the semi-annual print magazine will be available in May. Mia Cowling is the Founder and Editor. The website can be viewed here. 

Nine Radio
Clinton Maynard has been appointed Network Senior Reporter for Nine Radio, covering major news stories on the road for Nine Radio News and 2GB, 3AW, 4BC and 6PR. Nine News replaced Macquarie National News on 1 January 2020, and provides half-hourly news bulletins to radio stations across Australia. Clinton has worked for Macquarie since 1997, has reported for Seven News Sydney, and is also a fill-in Programme Presenter on 2GB. He can be found tweeting at twitter.com/ClintMaynard2GB

One World Media Awards
The One World Media Awards are open for entries until 13 February 2020. They recognise the best media coverage of developing countries, reflecting the social, political and cultural life of people around the globe. The Awards are open to journalists and filmmakers from all over the world and have 15 categories, highlighting work from all media platforms and across a wide range of genres and themes. More information can be found here


Awards

2019 Wincott Awards
Entries are open until 14 February for the Wincott Awards for 2019, which recognise excellence in business, economic and financial journalism. This is the 50th year in which the awards have been made by the Wincott Foundation. For details on eligibility for each award and how to apply, go here.

BSME Talent Awards 2020
LAST CHANCE TO ENTER The BSME Talent Awards 2020: EXTENDED ENTRY DEADLINE: FRIDAY 14 FEBRUARY. The Talent Awards reward the brilliance of the all-too-often overlooked members of editorial and digital teams. There are 18 categories to choose from, including the new Best student magazine category, to reward achievements over the past 12 months. It's an opportunity to reward your brightest stars and showcase their work. Click here for full details and entry forms.

Regional Press Awards 2019
Entries for the Regional Press Awards are now open. The awards comprise of 38 categories covering daily and weekly newspapers, websites and social media platforms. The closing date for entries is 2 March and a shortlist will be announced in April 2020 ahead of the awards ceremony on Friday 5 June 2020 at the IET, Savoy Place, London.


Events

Centre for Investigative Journalism Summer Conference
Bookings are now open for the CIJ Summer Conference, which takes place from 25 - 27 June 2020 at Goldsmiths, University of London. The CIJ Summer Conference is the UK's only journalism training event with an emphasis on teaching investigative skills. More information can be found here

NCTJ Short Courses
The NCTJ is offering one-day skills training courses over the coming months, including Mobile Journalism, Podcasting, Media Law, and Social Media Reporting and Verification. The courses are open to anyone who needs journalistic skills. More information can be found here
 
Learn More. Do More. demo new
PR Tips, Case Studies, and Product Updates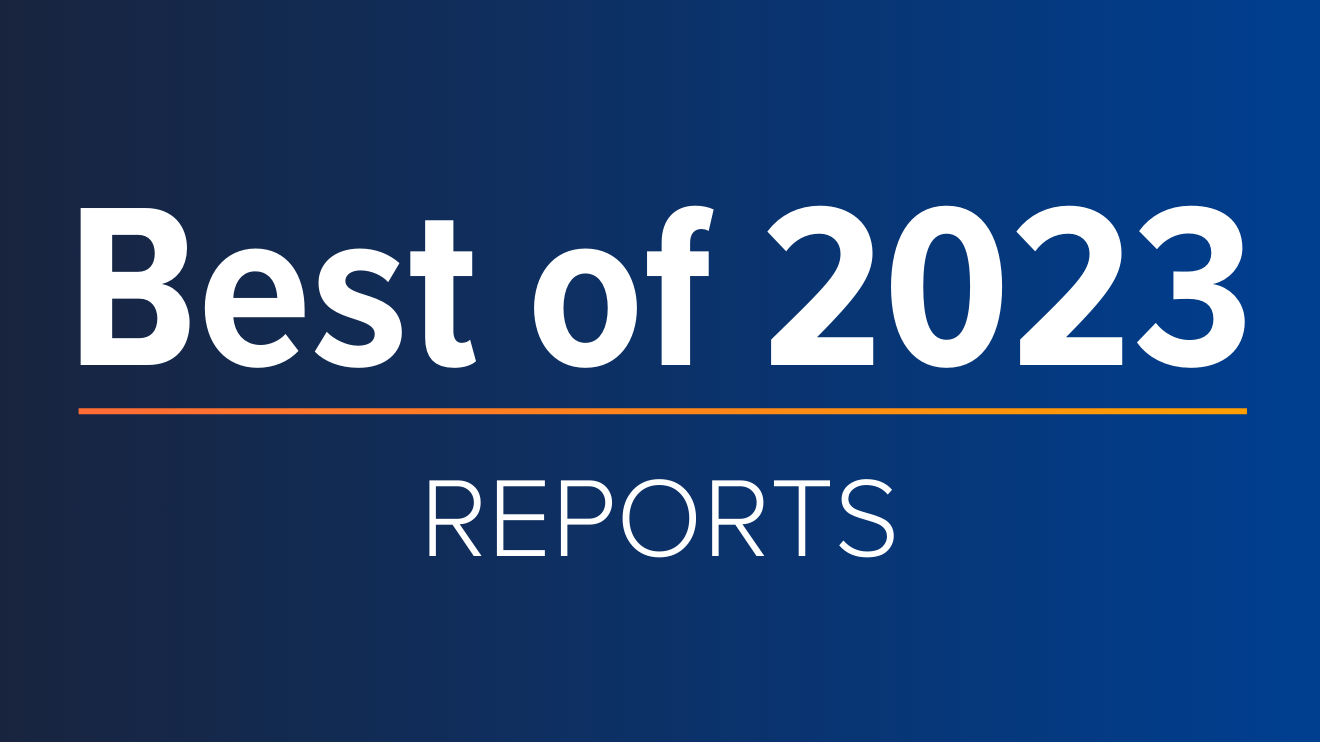 White Papers
ICYMI: Cision's Top Guides & Reports of 2023
With 2023 coming to a close and a new year rapidly approaching, now is the perfect time to reflect on the past year, lessons learned – and start setting the stage for a successful 2024. In the always-on, ever-evolving PR and comms industry, staying...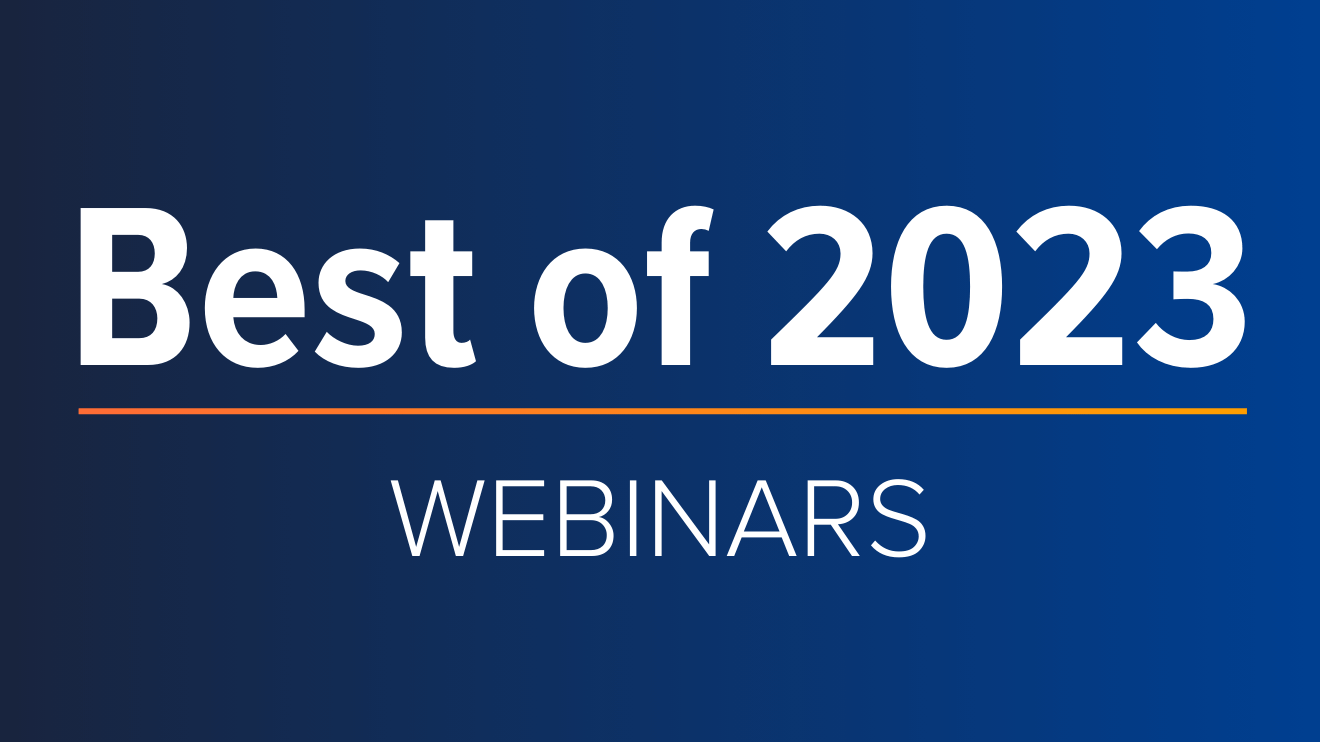 Webinars & Events
ICYMI: Cision's Top 5 Webinars of 2023
The end of the year is just around the corner, which means time to start building strategic plans, setting priorities, establishing goals and ultimately ensuring everything is ready and in place for success in the year ahead. One great way to make...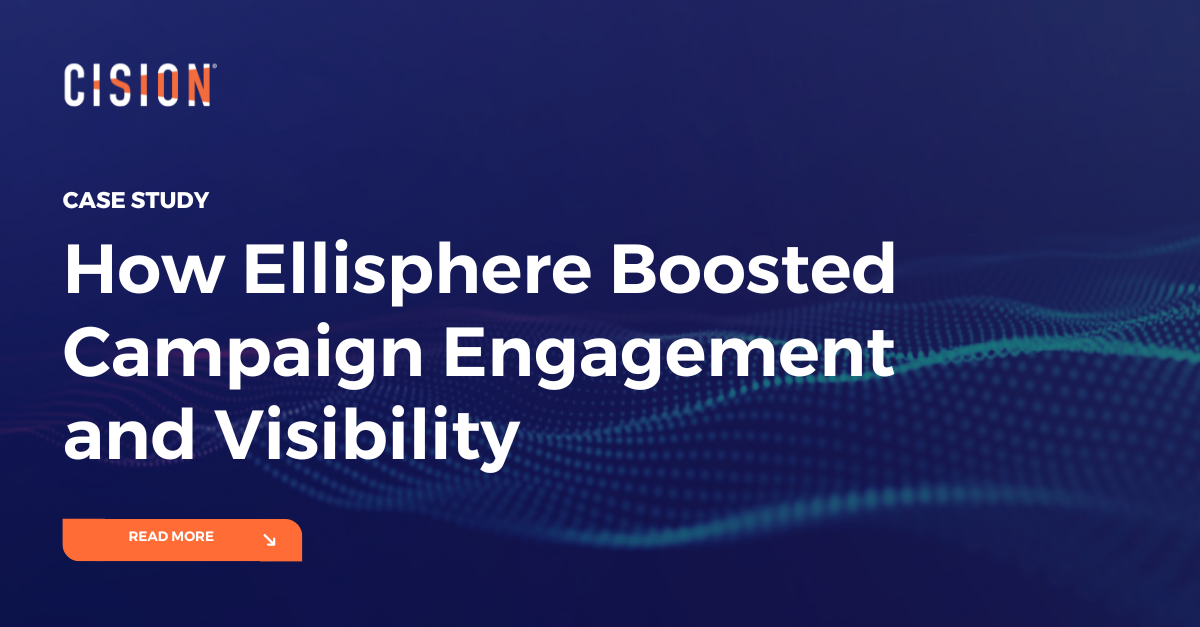 Success Stories
How Ellisphere Boosted Campaign Engagement and Visibility
Find out how Ellisphere increased engagement on their campaign content by up to 48% using our Multichannel News Releases and Guaranteed Paid Placement.