BBC News
BBC Radio 5 Live
BuzzFeed UK
FROW Magazine
GLAMOUR
Happiful
HELLO!
Inside Housing
Kitchens, Bedrooms & Bathrooms
Moneywise
Reach plc
The Telegraph
Therapy Today
International Alerts
Industry News
BSME Front Cover Event
The Media Hub with John Altman (aka Nasty Nick from EastEnders)
Cosmopolitan Influencer Awards 2020
2020 Medical Journalist Association Awards
National Press Awards 2019
Private Eye Paul Foot Award 2020

BBC News
From the end of March, Rianna Croxford will be starting her new role as Community Affairs Correspondent at BBC News. She will be covering the stories of diverse communities and underserved audiences of all ages and backgrounds around the UK. Rianna can be found tweeting at twitter.com/The_Crox

BBC Radio 5 Live
Julie Cullen, previously Commissioning Executive at BBC 6 Music and Radio 2, has been appointed as new Managing Editor by BBC Radio 5 Live. She can be found tweeting at twitter.com/juliecullen

BuzzFeed UK
Joey D'Urso has joined BuzzFeed UK as Media and Politics Reporter. He replaces Mark Di Stefano, who moved to Financial Times earlier this year. Joey tweets at twitter.com/josephmdurso

FROW Magazine
There have been several changes made in the editorial team at FROW Magazine:

Emily Carter has been appointed as Digital Junior Fashion Writer. Find her on Instagram at instagram.com/emilyjaynecarterx

Sennen Prickett is now also Digital Junior Fashion Writer at FROW.

Summer Smith has been appointed Digital Junior Fashion Writer at FROW. 
 
GLAMOUR
Gina Onegina has been appointed Video Director at GLAMOUR. She will be responsible for directing GLAMOUR's editorial videos as well as other projects. Find her on Instagram at instagram.com/ginaonegina

Happiful
Katie Hoare will join Happiful as Digital Marketing and Content Executive. Katie has got prior experience in digital marketing. She will be writing on wellbeing, mental health, alternative therapies and nutrition, and some of her articles and features will appear in the print version too.

HELLO!
Carla Challis has resumed her position as Online Commercial Content Editor at HELLO! after being on leave. Find her tweeting at twitter.com/loverofsplendid

Inside Housing
Dominic Brady has joined Inside Housing as Business Reporter. Formerly Reporter for Public Finance, he can be found on Twitter at twitter.com/dominicbrady8

Kitchens, Bedrooms & Bathrooms
Irina Iacob has joined Kitchens, Bedrooms & Bathrooms magazine as Editorial Assistant. She is interested in receiving information for news, shopping and trend pages.

Moneywise
Sam Barker has been appointed Deputy Editor at Moneywise, starting 23 March. Formerly Personal Finance Reporter at The Telegraph, his new contact details will be announced in due course. In the meantime, Sam can be found on Twitter at twitter.com/JournoBarker

Reach plc
Andrew Georgeson is now Sport Social Media Editor at Reach plc and across its online brands Express.co.uk, Daily Star Online, Mirror Online. Previously Senior Sports Reporter for Cambridge News, he can be found on Twitter at twitter.com/ageorgesoncn

The Telegraph
Eilidh Hargreaves has been promoted to Luxury Commissioning Editor at The Telegraph. Previously Luxury Assistant, she is interested in hearing about premium travel and lifestyle news. Find her on Instagram at www.instagram.com/eilidhhargreaves

Therapy Today
Sally Brown has been appointed Editor of Therapy Today. The print title is published 10 times a year by Think Publishing and covers counselling, psychotherapy, mental health and wellbeing and the mental health professions. 


International Alerts

El País
The website of the Spanish Daily newspaper El País has now relaunched, offering exclusive content via a paid subscription. Under the new system, readers will be granted ten free articles per month, after which they will be asked to subscribe to the digital edition for a monthly price of €10.

La Razón
The Spanish daily newspaper La Razón has moved from its main office in Madrid, for the first time in 22 years. The new address is:

Calle Juan Ignacio Luca de Tena, 17
28027 Madrid (España)

AsiaSpa Hong Kong
Tama Miyake Lung has started as Editor-in-Chief at AsiaSpa Hong Kong. Prior to this, she was Editor-in-Chief at Prestige Hong Kong, and Editor of Destination Macau and DM Exclusive, two luxury lifestyle magazines published by the South China Morning Post. Tama also was a Freelance Writer and had written for various media outlets in Hong Kong, Japan and the United States. In Japan, she was Editor-in-Chief of Metropolis lifestyle and entertainment magazine. She covers spas and retreats, luxury travel destinations, wellness and beauty.

GQ Australia
Christopher Riley has been appointed Deputy Editor at GQ Australia. Prior to this, he was the Chief and Senior Sub-Editor at the publication. He covers men's lifestyle, men's fashion, fitness, and music.


Industry News

Capital FM's Will Manning appoints Charnley PR
Capital Radio's Will Manning has signed to Charnley PR, who will oversee all of Will's press and publicity. Will presents two radio shows on Capital FM - the weekday mid-morning show (10am - 1pm) and Sunday's 'The Official Big Top 40'. He has also interviewed many pop stars including Billie Eilish, Ariana Grande, Justin Bieber, Taylor Swift amongst others.
 

Events

BSME Front Cover Event
The March BSME event will ask what makes a great front cover. Whether it's for a consumer or B2B magazine, whether it's free or stocked on the newsstand, the cover is still crucial. Hosted by Hattie Brett (GRAZIA), confirmed speakers so far include: Claire Hodgson, Editor-in-Chief at Cosmopolitan UK and Tim Scott, Art Director of Haymarket Business Media; they will discuss how they approach covers to make them both right for the readers, and generate talk-ability outside of the brand. Tuesday, 24 March – 6.30pm to 8.30pm, Shoreditch House, Ebor Street, E1 6AW. More information is available here

The Media Hub with John Altman (aka Nasty Nick from EastEnders)
The Media Hub is delighted to be welcoming EastEnders legend John Altman to its gathering at the Bel & The Dragon in Cookham (Berkshire) at 8pm on Thursday 19 March. John will be talking to producer and director Helen Quigley from B7 Media about his life, career & his audiobook which will be released at the end of March. For more information about the event, please click here. Tickets are £15 (including canapes) and can be purchased on here


Awards

Cosmopolitan Influencer Awards 2020
Cosmopolitan reunites the best of the influencer world at a dazzling London location to celebrate the most influential faces making waves on social media. This year, 30 industry professionals have the opportunity to see social media's big names competing at the awards on 12 May. Individual tickets are £200 each or £1,750 for a table of 10, but early birds can snap tickets up for £175 or £1,500 before 30 March. Can't make the event? Get involved by voting for your favourite Best Newcomer.

2020 Medical Journalist Association Awards
The 2020 MJA Awards are now open for entry, with £750 and a trophy to be won in 17 categories. Plus the £1,000 prize for Outstanding Achievement — the best-of-the-best prize selected by our esteemed judging panel from the winners of all other categories. The closing date for entries is tomorrow 13 March, and the awards ceremony will take place on 18 June. More information can be found here

National Press Awards 2019
The shortlist has been announced for the National Press Awards 2019. The Awards recognise reports, correspondents, commentators, columnists, cartoonists, designers, podcasts, photographers, scoops, investigations and campaigns across 42 categories. To view the shortlist, click here. Winners will be announced at a celebratory gala dinner at the Royal Lancaster Hotel, London on Thursday 2 April 2020. More information can be found here

Private Eye Paul Foot Award 2020
The Private Eye Paul Foot Award for Investigative and Campaigning Journalism is now accepting entries. Set up in memory of revered journalist Paul Foot, who died in 2004, the award honours the UK's most brilliant, talented and determined journalists working in the fields of investigative and campaigning journalism today. The deadline for entries is 1pm on Wednesday 1 April and entries must be submitted by post only. The winning entry will be awarded £5,000 in a ceremony in London on 3rd June 2020. More information is available here
 
Learn More. Do More. demo new
PR Tips, Case Studies, and Product Updates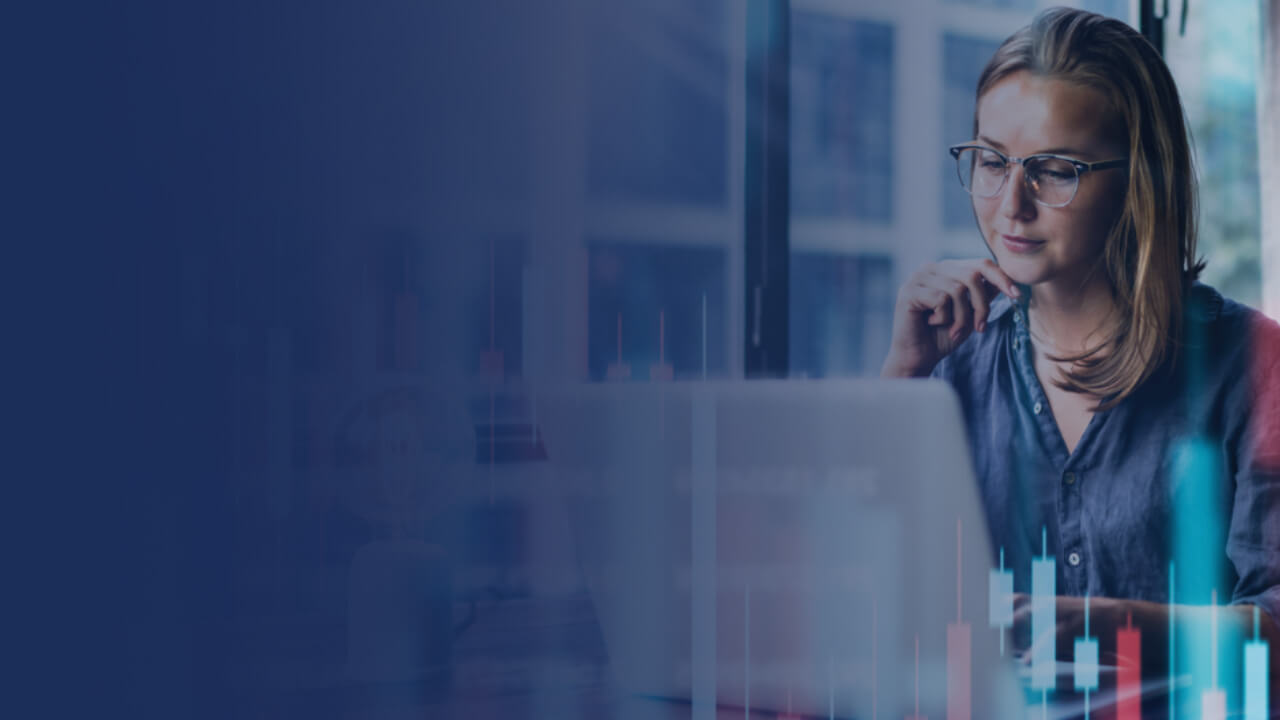 White Papers
Mastering the Pitch: Data-Backed Strategies for Smarter PR
Use data to build better pitches and maximise the impact of your earned media.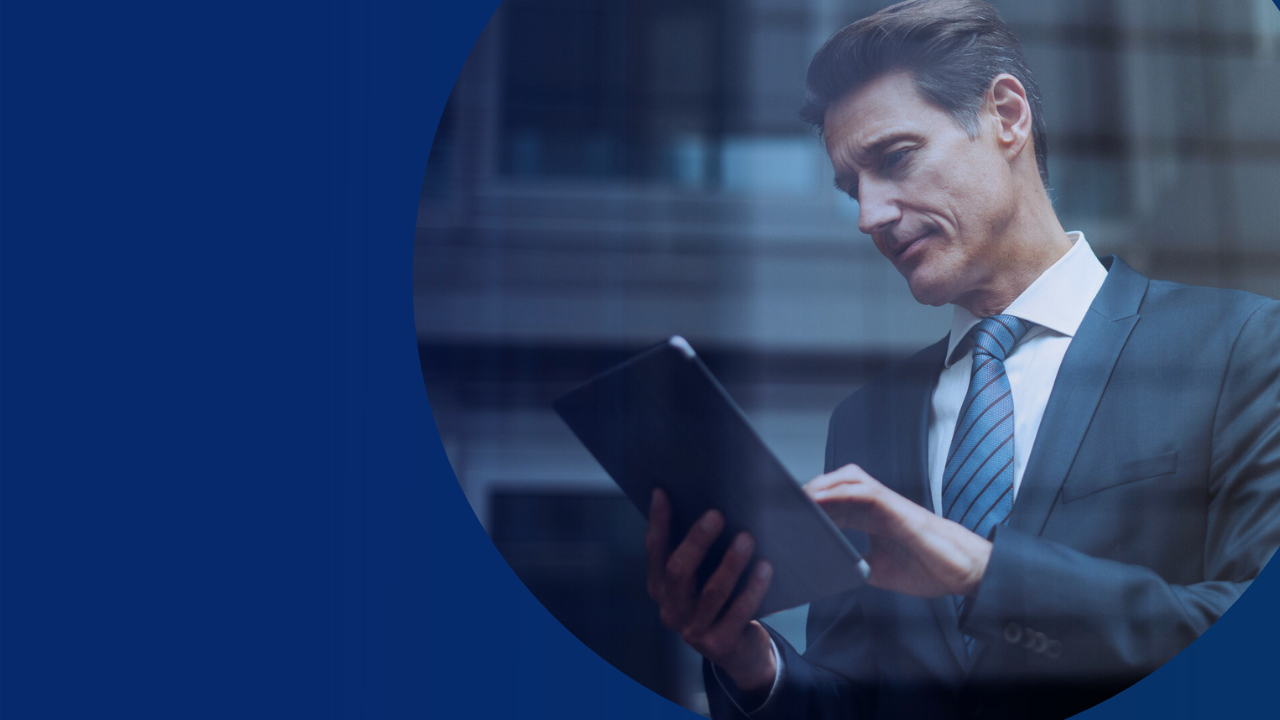 Webinars & Events
[On-Demand Webinar] AI Trends 2024: What's Ahead for PR and Comms?
After a year in which AI has significantly reshaped PR and comms, where does that leave us as we head into 2024? This Cision webinar looks at the AI trends we expect to see emerge in the next year – and how they will have an impact on the PR and...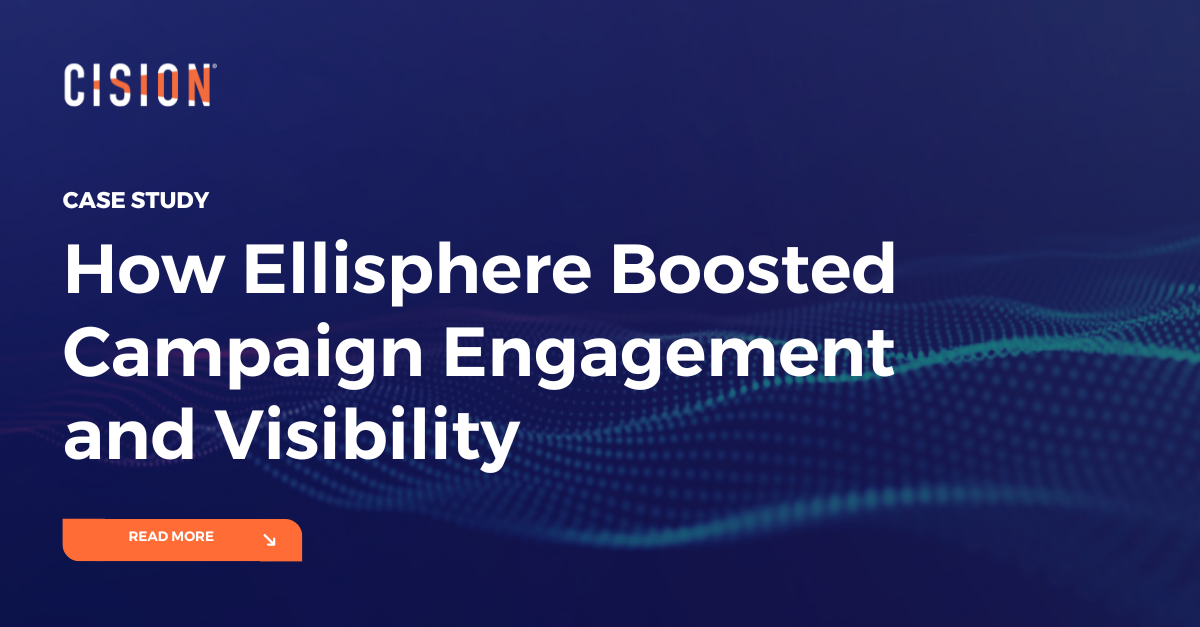 Success Stories
How Ellisphere Boosted Campaign Engagement and Visibility
Find out how Ellisphere increased engagement on their campaign content by up to 48% using our Multichannel News Releases and Guaranteed Paid Placement.