---
Subscribe Now to get the UK Media Moves every Tuesday and Thursday
Straight to your inbox - including the latest Media Awards and Events!
---
Archant
BBC News
Bloomberg
Bustle UK
Chapter Z
GB News
GLAMOUR
GQ
GRAZIA
ION Analytics
ITV
The Observer
OfficialCharts.com
PA Media
PEI
PinkNews
Reuters
SoGlos
Freelance Update - Zoe Adams

Archant
Georgia Barrow has been appointed Editor of The Comet, Archant's title for North Hertfordshire, Stevenage and part of Central Bedfordshire. Georgia starts the role later this month; she succeeds Anne Suslak, who will take on a Community Content Editor role covering Hertfordshire and Cambridgeshire.

BBC News
George Bowden (@georgebowden) has been appointed Senior Journalist at BBC News, writing and editing the day's top stories from the UK and around the world in the newly-formed Digital News team in London. All his details remain the same, email pitches are preferred in the first instance.

Bloomberg
Natasha White is now an ESG Reporter for Bloomberg, joining them from Global Witness, where she was an Investigative Journalist. Natasha is based in London and can be reached via email or found on Twitter @ntashawhite

Bustle UK
Olivia-Anne Cleary has joined Bustle UK as Senior News Editor. She will be editing and commissioning articles, selecting daily stories, managing writers, and curating the Bustle newsletter. The role includes an emphasis on entertainment, so she is interested to hear about TV and film screenings, media premieres and announcements, celebrity interview opportunities and showbiz events. Specialising in entertainment and culture journalism, Olivia has contributed to UK and international publications such as New York Magazine, British Vogue, The Washington Post, InStyle and Insider. Olivia can be found tweeting at @OliviaACleary

Chapter Z
Bethan Harper has started a new role as Editor-in-Chief of Chapter Z magazine. She is open to pitches on music, entertainment, film, fashion, opinions, culture and everything in between. Chapter Z focuses on stories about talent/artists from diverse and marginalised communities, such as the LGBTQ+ community, POC and those with disabilities. Contact Bethan via email or find her on Twitter @BethanMHarps

GB News
Michael Booker (@mickbooker) has joined GB News as Editorial Director, where he is in charge of content for TV channel, radio and online. Mick has previously served as Editor of the Sunday Express and Deputy Editor of the Daily Express, and prior to that worked for 10 years on both the Daily Star and Daily Star Sunday.

GLAMOUR
Chelsea Hughes has been promoted at British Glamour from Digital Multimedia & Picture Editor to Senior Visual Editor after four years in the role. Chelsea will continue to oversee visuals for the Glamour website, including photography, artwork, illustrations, GIFS and commerce galleries. Chelsea also contributes written content for Glamour's interiors, lifestyle and travel sectors. She can be reached via email or found on Instagram @chelshughes92

GQ
British GQ has announced the appointment of Mike Christensen as European Lifestyle Editor. In this newly created role, Christensen will oversee watches, cars, health and fitness across GQ's digital platforms, print magazine and events. Christensen brings 15 years of editorial experience to the role, having worked in the men's luxury lifestyle sector throughout his career. Previously, he has held the position of Editor-in-Chief at GQ Australia, as well as additional editorial roles at Man About Town, Time+Tide Watches, Mr Porter and Men's Health.

GRAZIA
Hanna Woodside has started as Entertainment Director at Grazia, where she will be booking covers, along with commissioning culture and entertainment content across the magazine and online. She is also booking guests for the Grazia Life Advice podcast. Hanna can be reached via email and found on Instagram @hanna_woodside

ION Analytics
Samuel Kerr has joined ION Analytics as the Senior ECM Editor, producing equity capital markets intelligence for Dealogic and Mergermarket. He was previously Equities Editor at GlobalCapital.

ITV
Liz Pippet-Warner has been appointed Entertainment Producer for ITV's This Morning. Formerly at Lorraine, Good Morning Britain, Great Celebrity Bake Off and Celebrity Sewing Bee, Liz is looking for celebrity interviews with household names for ITV's biggest daytime show.

The Observer
Shanti Das has joined The Observer as a Reporter. Previously a News Reporter at The Sunday Times, Shanti has also worked for the SWNS in Bristol and New York. She can be reached via email or found on Twitter @shanti_das

OfficialCharts.com
Carl Smith, previously Digital Lead at heat, has joined OfficialCharts.com as Editor. Carl will be leading digital content plans and delivery and preparing for the brand's 70th anniversary this year. He can be found on Twitter @CarlosSmith

PA Media
Prudence Wade has been promoted to Assistant Lifestyle Editor at PA Media, where she was previously a Features Writer. Prudence covers all areas of lifestyle, including fashion, beauty, health, wellbeing, food and more. She also commissions weekly reviews of book releases, plus interviews with celebrity chefs and food writers with new cookbooks. Prudence can be reached via email or found on LinkedIn.

PEI
Hannah Roberts has started a new role as Special Projects Editor at PEI. Hannah, previously Senior Reporter at Law.com, will be covering trends in the world of private equity. She can be found on Twitter @hannahgroberts_

PinkNews
Savan Gandecha has joined PinkNews in London as a Content Creator. Savan will be creating a variety of PinkNews content (LGBT+ Culture, Lifestyle, News and Trans) for all their social media accounts. He can be reached via email or found on Twitter @savangandecha

Reuters
Jennifer Rigby has started a position at Reuters as Global Health Correspondent. Jennifer previously worked freelance and wrote for The Telegraph's global health section. She can be found on Twitter @jriggers and LinkedIn.

SoGlos
Emma Luther has joined the team at SoGlos as a Senior Staff Writer. Emma can be reached via phone and email; the SoGlos team can be found on social media @soglos

Freelance Update - Zoe Adams
Zoe Adams has now gone freelance after returning from maternity leave. She is available for editorial and commercial commissions and covers everything from lifestyle sectors and parenting, to celebrity news, royals and SEO content. Zoe has previously worked for OK! Online as Lifestyle and Features Editor and as an SEO Editor for Global brands.

---
Find contacts in the media: learn more about Cision Connect to improve your earned media outreach, build better relationships with the media, and secure more coverage

Natalie is Cision UK's Senior Content Editor, based in London. She manages the UK Media Moves newsletters, which showcase the latest journalist news and moves, as well as highlighting industry events and awards.
Learn More. Do More. demo new
PR Tips, Case Studies, and Product Updates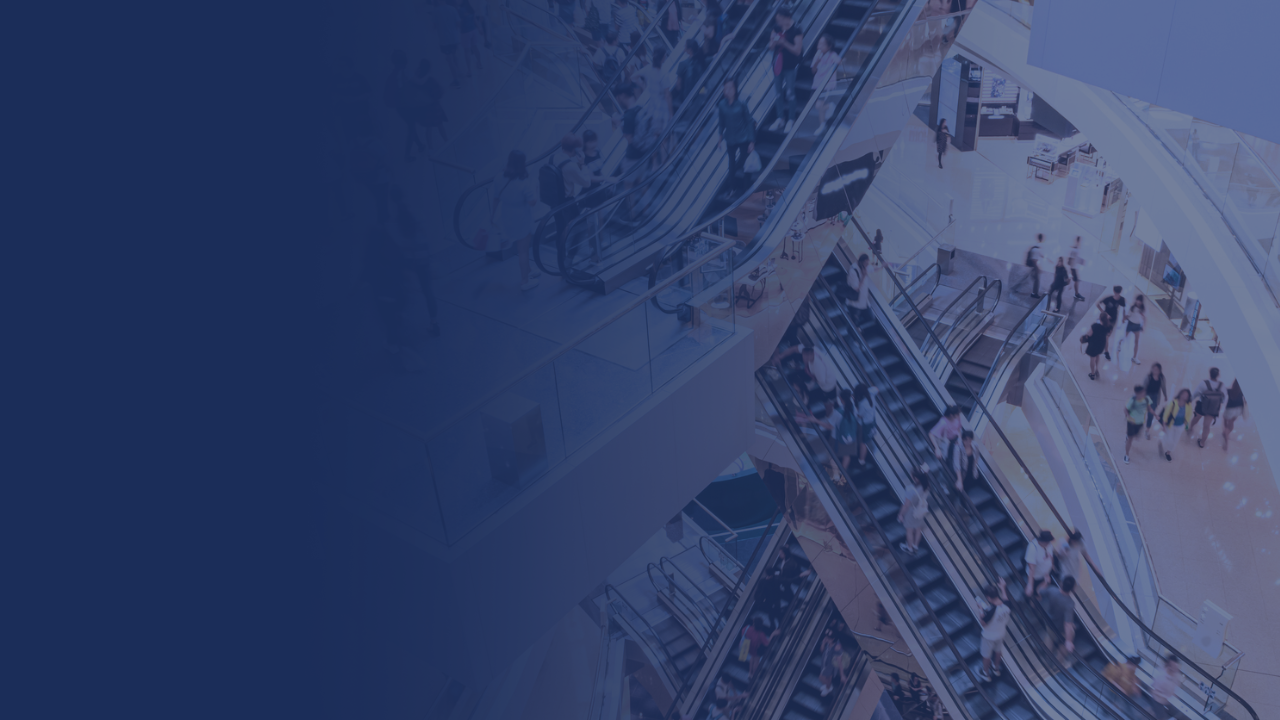 White Papers
Black Friday 2023: Media Snapshot
Arriving the Friday after Thanksgiving in the US, Black Friday signifies the start of Christmas shopping season for many, with discount prices leading to a highly profitable period for retailers. Black Friday has grown into a global event, driven by ...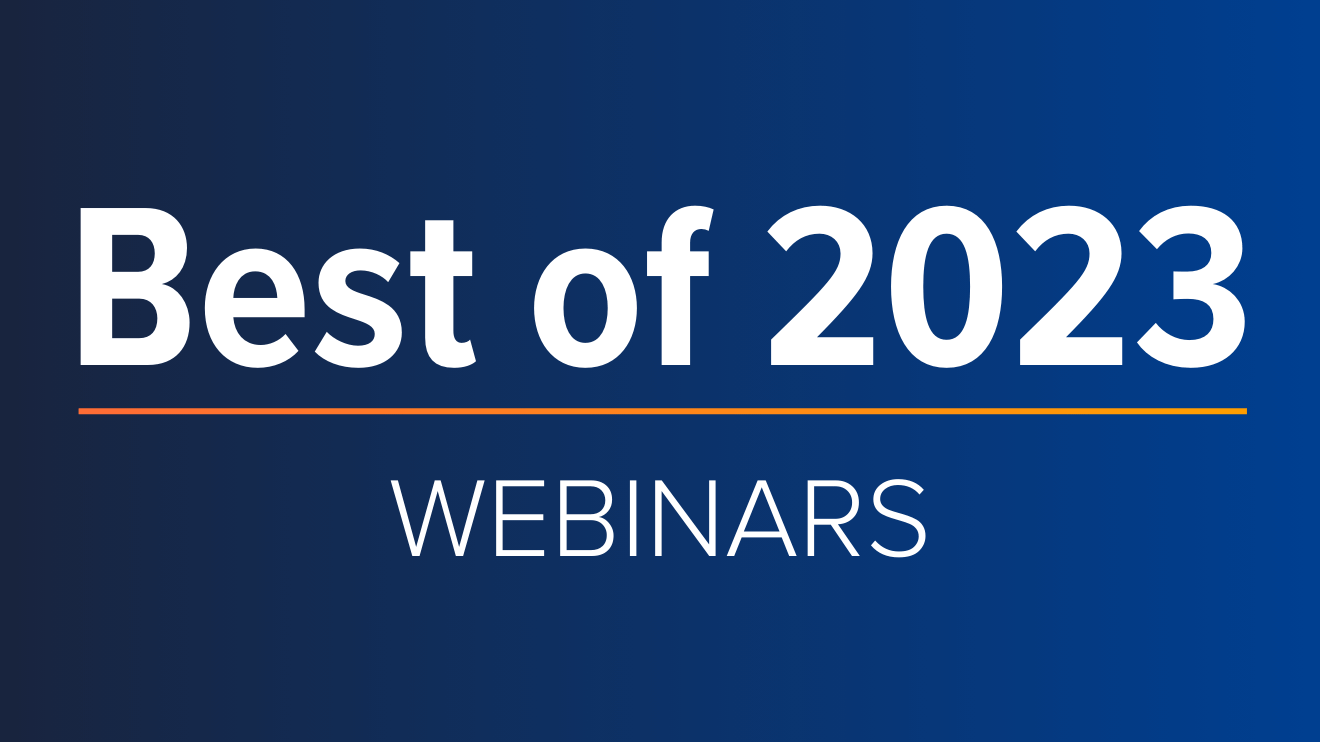 Webinars & Events
ICYMI: Cision's Top 5 Webinars of 2023
The end of the year is just around the corner, which means time to start building strategic plans, setting priorities, establishing goals and ultimately ensuring everything is ready and in place for success in the year ahead. One great way to make...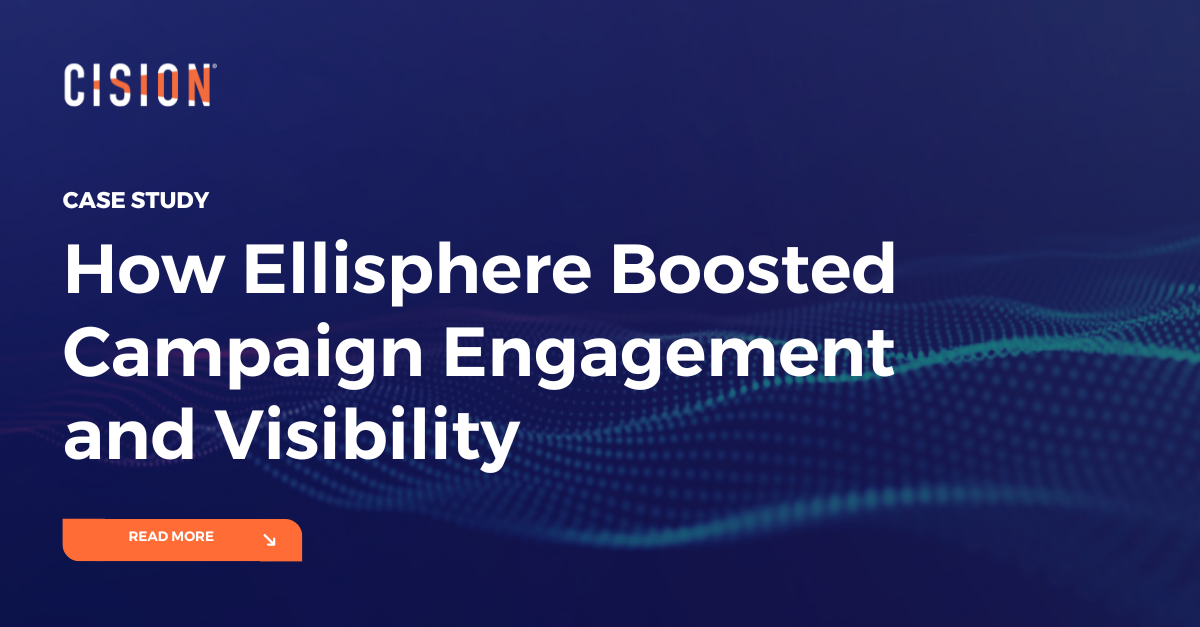 Success Stories
How Ellisphere Boosted Campaign Engagement and Visibility
Find out how Ellisphere increased engagement on their campaign content by up to 48% using our Multichannel News Releases and Guaranteed Paid Placement.