---
Subscribe Now to get the UK Media Moves every Tuesday and Thursday
Straight to your inbox - including the latest Media Awards and Events!
---
ASBO
Bauer Media
Business Travel News
Channel 5 News
COSMOPOLITAN
Daily Express
Daily Mirror
ELLE UK
Evening Standard
Financial Times
Hearst Magazines
i
LBC News
PoliticsHome
The Sun
Which? Money
Freelance Update - Isabel Finch


ASBO
Laura-Kitty Cowell (@kittycowell) has been appointed Fashion Director at ASBO magazine. Kitty is a Fashion Stylist, Blogger and Consultant and can be reached via email.

Bauer Media
Bauer Media Audio UK has announced the launch of premium subscription services for their brands Absolute Radio and KISS. For a monthly fee, the service allows ad-free listening, and allows skips on up to 6 tracks per hour on app, web and smart speakers, even while listening to live radio. In addition, subscribers also benefit from even more choice, with access to exclusive webcast stations. The KISS premium service is available now, with Absolute Radio available from the end of June.

Business Travel News
Malcolm Ginsberg, owner and Editor-in-Chief of Business Travel News (Business Travel News Ltd), is to step down at his 80th birthday in October. Originally called ABTN (Air & Business Travel News) and founded in the 1970s as a bi-weekly travel trade tabloid, it was purchased by Ginsberg in 1992, and evolved as a fax newsletter. Around the turn of the century it moved online to become the weekly BTN.

Channel 5 News
Dan Walker will present his first edition of 5 News at 5, alongside Claudia-Liza Vanderpuije, from Monday 6 June. The hour-long programme airs every weekday.

COSMOPOLITAN
Jess Edwards has returned from maternity leave as Executive Editor at Cosmopolitan, deputising for Editor-in-Chief Claire Hodgson across all areas of the brand, including print and digital. Follow her on Instagram @jessmessedwards88 and Twitter @JessMessEdwards.

Daily Express
Abbie Bray (@abbieb2011) has been appointed Weekend Editor for the TV team at the Daily Express, effective in June. Abbie joined the desk last March as a Reporter, moving from the same beat at the Metro.

Daily Mirror
Courtney Pochin (@courtneypochin) has been promoted from Senior Audience Writer to Lifestyle Editor at the Daily Mirror. Courtney, who joined the title in 2018, can continue to be reached at the same email address.

ELLE UK
ELLE UK's Daisy Murray has been promoted to the position of Digital Fashion Editor. She joined the brand 5 years ago as Junior Fashion Writer, kickstarting her career in the industry and was subsequently promoted to Fashion Writer, as her responsibilities increased across print and digital. Her promotion is effective immediately, but she takes up the mantle upon her return from maternity leave, reporting into Executive Editor (Digital) Natasha Bird.

Evening Standard
Jonathan Prynn (@JonPrynn) has been appointed Associate Editor, Business at the Evening Standard. Jonathan will be leading the City team and working across all platforms, contributing to front page stories, comment pieces and deep dive news features. Jonathan began his Evening Standard career on the City desk in 1997 and most recently served as their Consumer Business Editor.

Financial Times
How To Spend It magazine is being relaunched as 'HTSI' this week. Under the direction of editor Jo Ellison, the How To Spend It brand has been on a journey in recent years that has seen the magazine's content grow and broaden in its coverage of topics such as arts, health, wellness, design, philanthropy and more. By leading with the HTSI acronym the magazine will allow readers freedom to interpret the "S" in line with their own deeper interests, whether that be how to style it, how to save it, or how to steer, surf or savour it.

Hearst Magazines
Charlotte Oliver has now joined Hearst Magazines as Senior Celebrity Writer. Previously Deputy Diary Editor at The Mail on Sunday and Senior Writer at Heat, Charlotte will be working across Red, Good Housekeeping and Prima magazines, and is interested in all relevant interview opportunities. She can be reached via email and can also be found on Twitter @charSoliver

i
Emma Featherstone (@efeatherstone_) is now Deputy Travel Editor at i, joining them from her Travel Writer role at The Daily Telegraph. Emma can now be reached at her new email address.

LBC News
Fraser Knight (@fraser_knight) has returned to Global, becoming a Reporter for LBC News after a year and a half at Sky News. Fraser was a Broadcast Journalist at Global before joining Sky as a Radio Journalist.

PoliticsHome
Laura Silver (@laurasilver_) has been promoted from News Editor to Editor at PoliticsHome. Laura, who will be leading the team alongside Editor-in-Chief Alan White, can continue to be reached at the same email address.

The Sun
Lottie Hulme (@lottie_hulme) has been appointed as a Showbiz Reporter at The Sun, effective 4 July. Lottie has been a Lifestyle & Celebrity Reporter at OK! magazine since 2019.

Which? Money
Matthew Jenkin (@matthewjenkin) is now a Senior Content Producer/Writer at Which? Money, covering personal finance and money stories. Matthew, previously freelance, will occasionally be able to take on freelance work.

Freelance Update - Isabel Finch
Isabel Finch (@isabelfinch_) is available for freelance shifts and commissions. She was previously the Business Reporter at the Manchester Evening News and, before that, a reporter for B2B magazines, including Chemist+Druggist.
---

Natalie is Cision UK's Senior Content Editor, based in London. She manages the UK Media Moves newsletters, which showcase the latest journalist news and moves, as well as highlighting industry events and awards.
Learn More. Do More. demo new
PR Tips, Case Studies, and Product Updates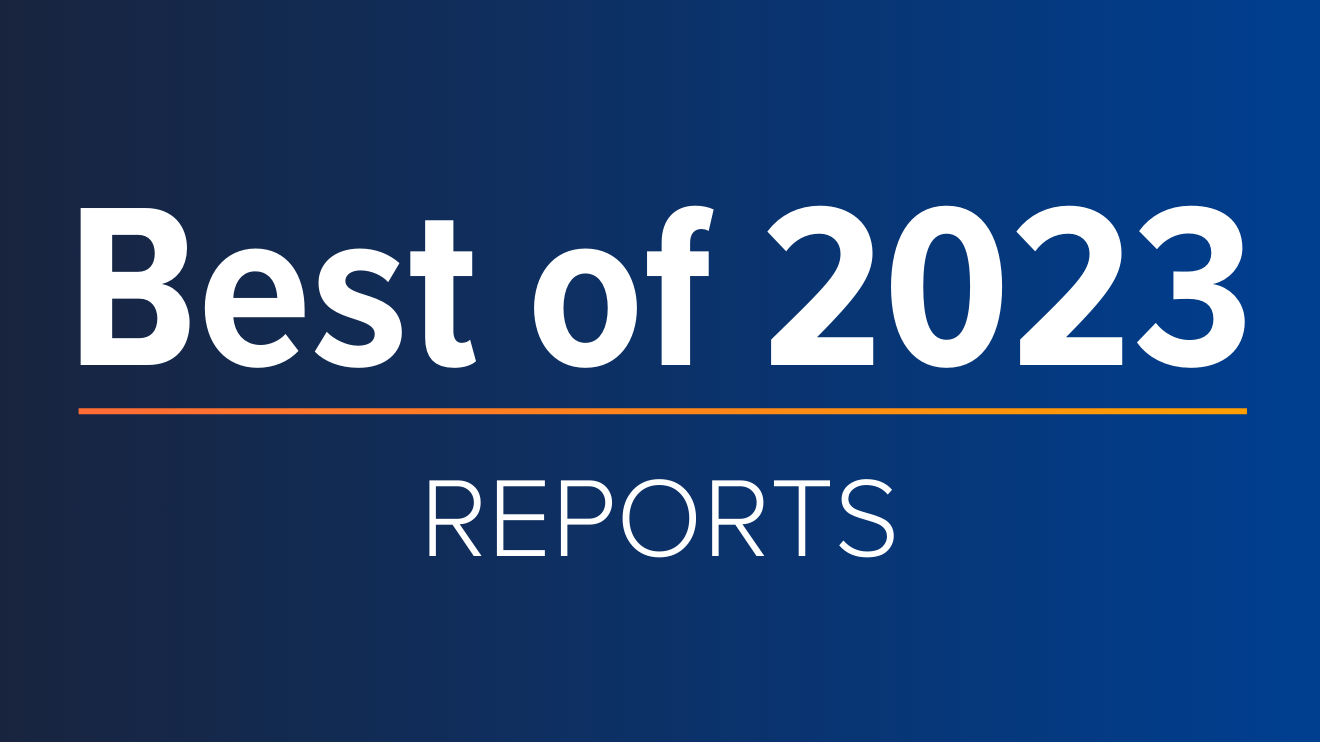 White Papers
ICYMI: Cision's Top Guides & Reports of 2023
With 2023 coming to a close and a new year rapidly approaching, now is the perfect time to reflect on the past year, lessons learned – and start setting the stage for a successful 2024. In the always-on, ever-evolving PR and comms industry, staying...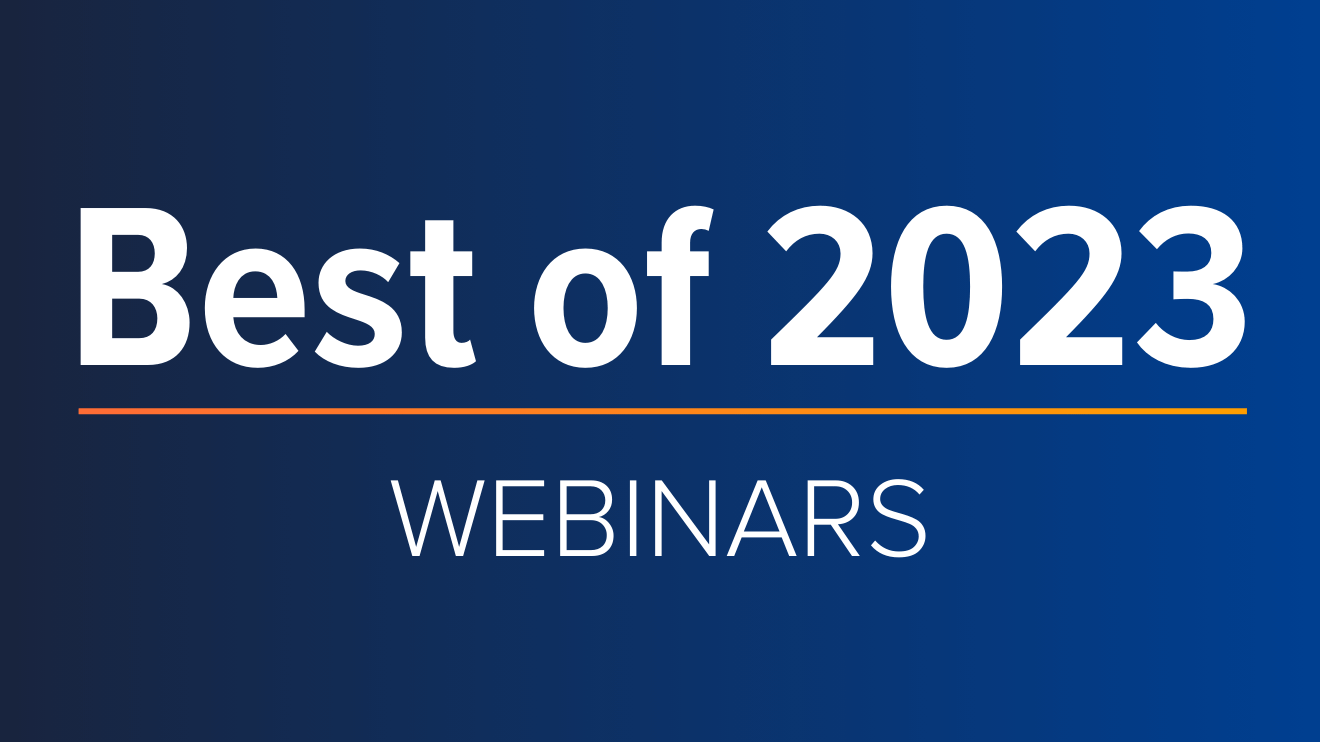 Webinars & Events
ICYMI: Cision's Top 5 Webinars of 2023
The end of the year is just around the corner, which means time to start building strategic plans, setting priorities, establishing goals and ultimately ensuring everything is ready and in place for success in the year ahead. One great way to make...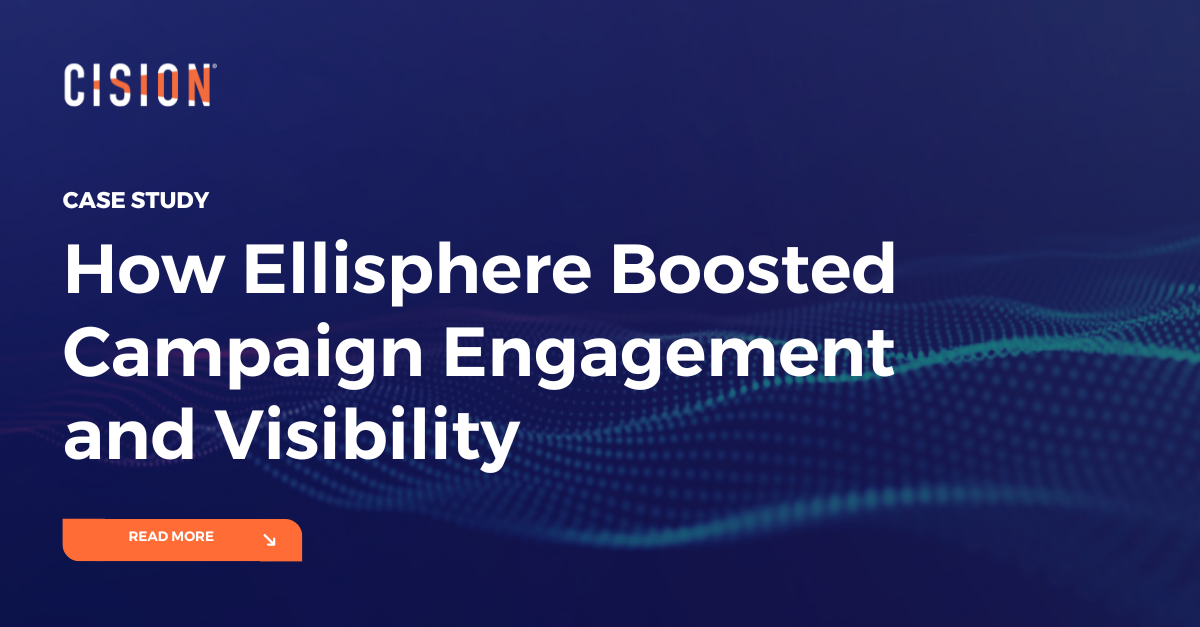 Success Stories
How Ellisphere Boosted Campaign Engagement and Visibility
Find out how Ellisphere increased engagement on their campaign content by up to 48% using our Multichannel News Releases and Guaranteed Paid Placement.