In 2017, AFP journalist Katy Lee co-created the politics and culture podcast The Europeans while working full-time. Katy hosts the "semi-serious, semi-silly, Brexit-free show" with Amsterdam-based opera singer and friend Dominic Kraemer. She spoke to us about starting a career in journalism and growing an independent podcast...
What is so engaging about podcasts, and what attracted you to podcasting? How does it fit into recent changes in multimedia journalism?
My big plan in life was to become a radio journalist; I've always loved the intimacy of audio. But after graduating with a Master's in broadcasting in 2010, I accidentally fell into a text journalism role and somehow managed to end up spending the next decade writing for a living. Working as a wire reporter for AFP has been brilliant and I didn't want to give up working with the written word, but at the same time, I missed working with sound. Starting a podcast seemed like an ideal side-project. We launched The Europeans, a podcast about politics and culture around Europe, in late 2017 and its success is a big part of why I've decided to take a sabbatical and go freelance this year. The podcast has brought with it loads of exciting professional possibilities -- more than I was able to consider on top of a staff job.
The barriers to entry for podcasting are really pretty low. Our show has definitely benefited from my broadcasting training, but on a basic level, anyone with microphone can make a podcast, and microphones are cheap these days. The explosion of the podcasting industry means that arming yourself with some basic audio editing skills can really add an extra string to your bow as a multimedia journalist.
"The podcast has brought with it loads of exciting professional possibilities -- more than I was able to consider on top of a staff job"
What's so great about podcasts? I think they're often more intimate than the radio. Your listeners are choosing to spend time with you every week rather than simply whacking the radio dial to whatever's playing right now, which means that listening to your favourite hosts can end up feeling like you're checking in with friends. Plus, podcasts can be as niche as you like: whatever weird thing you're interested in, there's probably a podcast for it.
How do you compare the skills needed for podcasting to those needed for radio?
It really depends on the kind of podcast you want to make. Plenty of shows have a simple interview format, and it doesn't take long at all to learn how to edit this kind of thing. Now that our own podcast is growing and has access to more funding, we're starting to produce more ambitious narrative content which sounds more like something you might hear on public radio -- beautifully reported pieces from all around Europe. It's incredibly exciting. But this kind of podcasting is obviously much harder to approach if you haven't had training in writing for radio, mixing, sound design, and so on.
What should PRs think about before they pitch to a podcast?
It's pretty obvious, but please listen to podcasts before pitching them! We occasionally get emails from PRs who clearly haven't listened to the show.
What are the rewards and challenges in podcasting compared to TV or radio work?
You need to be incredibly enterprising to make a success of an independent podcast. If you're working for a major radio outlet, you probably don't need to spend large amounts of your own time personally promoting your show or station. But if you're an independent podcaster, you don't have the luxury of brand recognition -- getting the word out there is everything. You have to become really adept in selling your product and working out strategies to get your show in front of as many listeners as possible. On the flipside, being so personally invested in the success of your show means it can be hugely rewarding when things go right. Working on a project that gives me full creative independence also feels amazing. It's great to have a space where I can do whatever the hell I want.
You are a workshop instructor at the French university Sciences Po, teaching podcasting to Journalism MA students. What are the core requirements for a journalist today and do you have any advice on building a portfolio?
I'm a little depressed by how many major news organisations now insist on new recruits having a Master's degree. My own postgraduate course was an excellent launchpad into work, but these programmes are expensive and I wouldn't have been able to do it without a grant that I won from the Arts and Humanities Research Council. Along with the need to complete often lengthy unpaid internships, the obsession with postgrad degrees has become a major obstacle to diversifying journalism. But there are still cases of enterprising would-be journalists getting in through the back door, which gives me hope.  When it comes to my own students, I know I don't need to worry about those who possess all three of the following: an inquiring mind, rigour, and an encyclopedic knowledge current affairs or the specialist area they're interested in.
In terms of building a portfolio, I can really recommend that young journalists consider putting an independent podcast together. It's something that can allow them to showcase their reporting and storytelling skills without having to win over a skeptical editor who's reluctant to give a rookie their first chance. Plus, it shows that you're enterprising.
"Along with the need to complete often lengthy unpaid internships, the obsession with postgrad degrees has become a major obstacle to diversifying journalism."
Eurovision is a big deal on The Europeans - if you were pressed to choose your favourite act ever…
My co-host is going to be annoyed at me for saying this, but I'm a sucker for the soppy Portuguese ballad that won in 2017, 'Amar Pelos Dois' by Salvador Sobral. We love the high camp of Eurovision at The Europeans, but this was just a stripped-back, lovely song.
Learn More. Do More. demo new
PR Tips, Case Studies, and Product Updates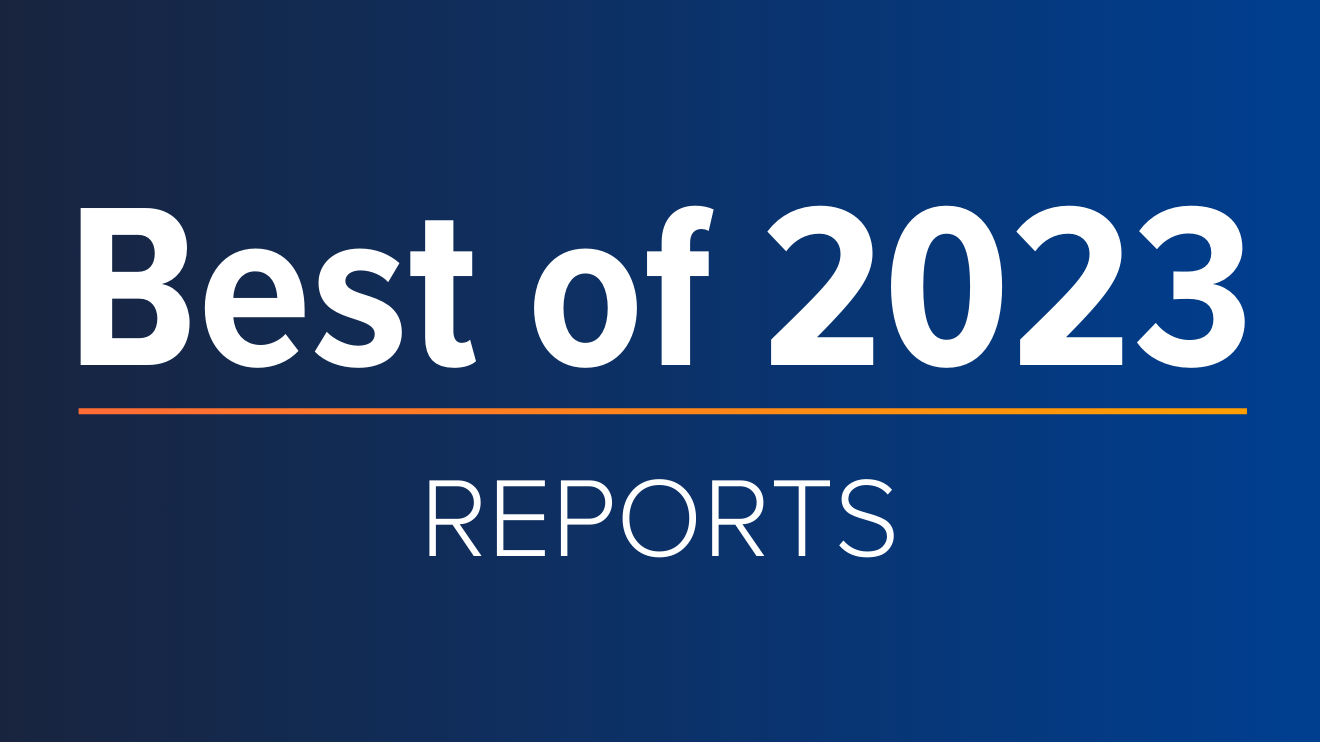 White Papers
ICYMI: Cision's Top Guides & Reports of 2023
With 2023 coming to a close and a new year rapidly approaching, now is the perfect time to reflect on the past year, lessons learned – and start setting the stage for a successful 2024. In the always-on, ever-evolving PR and comms industry, staying...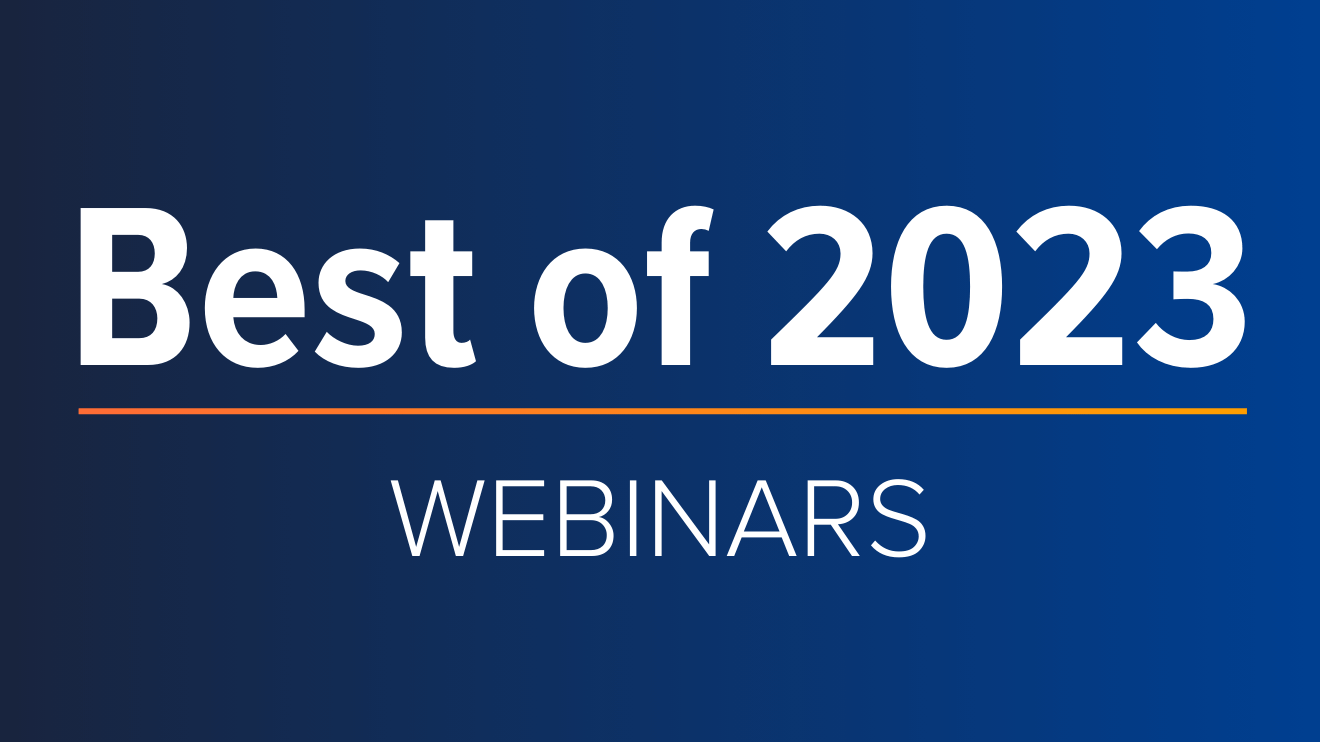 Webinars & Events
ICYMI: Cision's Top 5 Webinars of 2023
The end of the year is just around the corner, which means time to start building strategic plans, setting priorities, establishing goals and ultimately ensuring everything is ready and in place for success in the year ahead. One great way to make...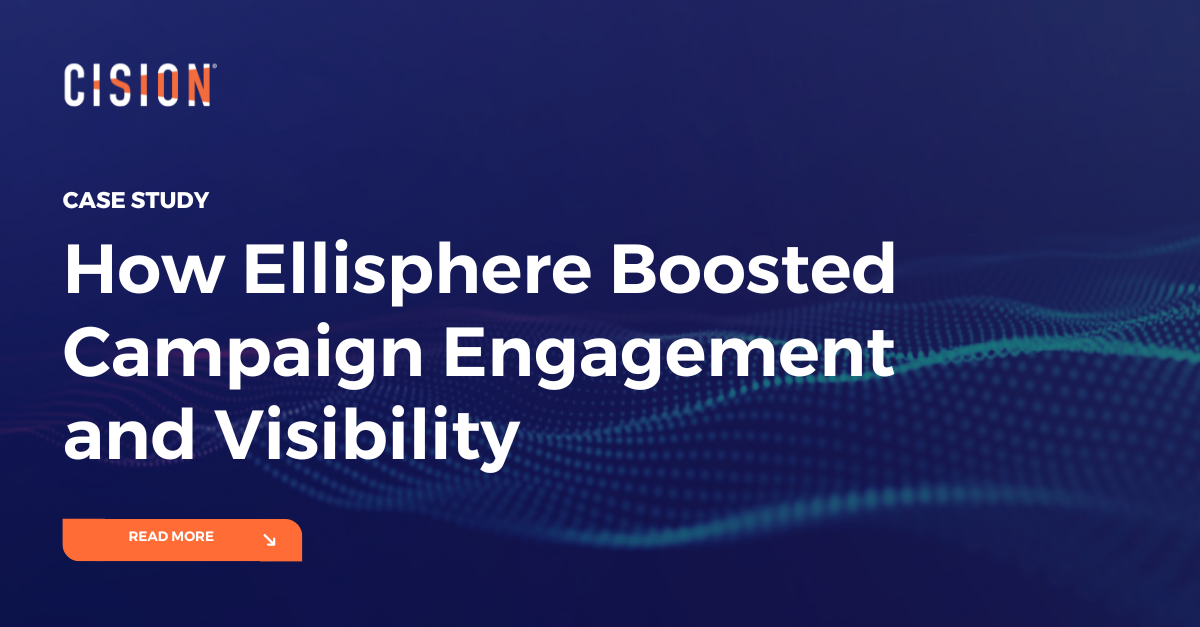 Success Stories
How Ellisphere Boosted Campaign Engagement and Visibility
Find out how Ellisphere increased engagement on their campaign content by up to 48% using our Multichannel News Releases and Guaranteed Paid Placement.