Learn More. Do More.
PR Tips, Case Studies, and Product Updates
White Papers
The Art of Social PR
This e-book will help you understand what, exactly, social listening is, the unique and exciting opportunities it presents for PR, marketing and communications professionals, and how to start taking advantage of these opportunities today.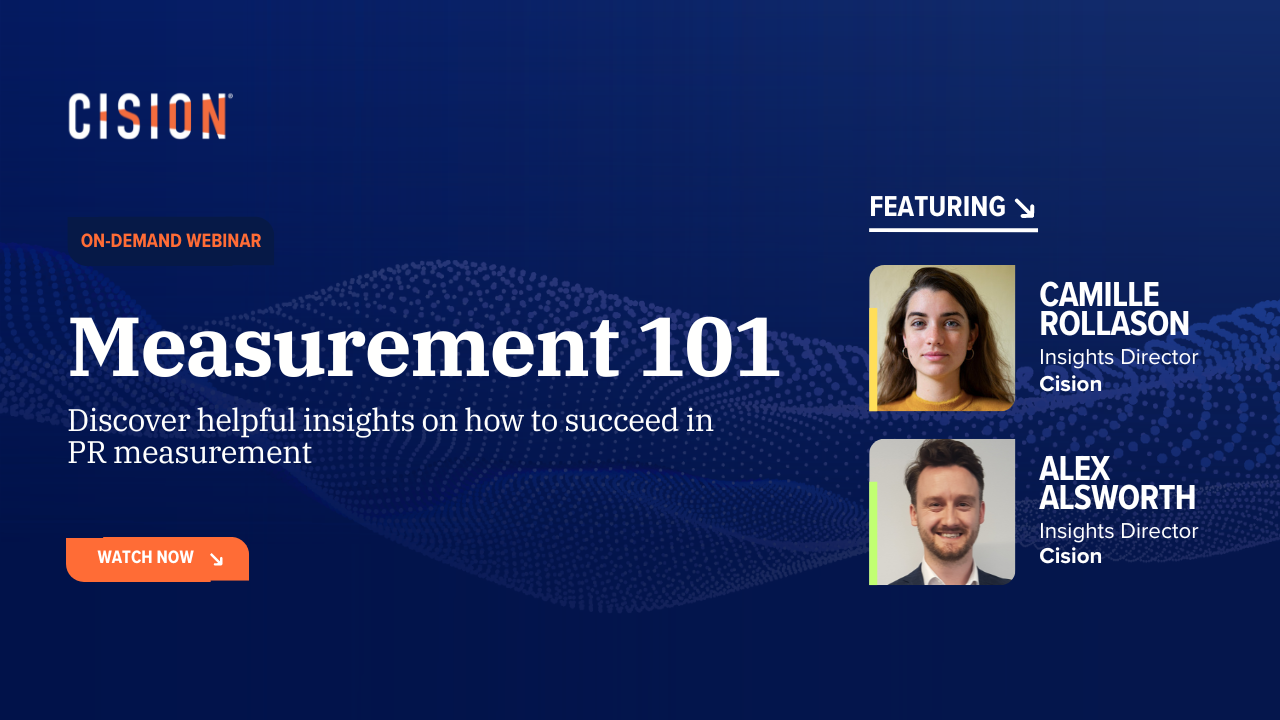 Monitor & Measure
[On-demand Webinar] Measurement 101
Discover helpful insights on how best to succeed in PR measurement. Let Cision help you make sense of it all with our Measurement 101 webinar. This session is aimed at PR professionals who have been working in the industry for a short time, as well...