Details:
Wednesday 11 September
15:00-16:00
Sign up here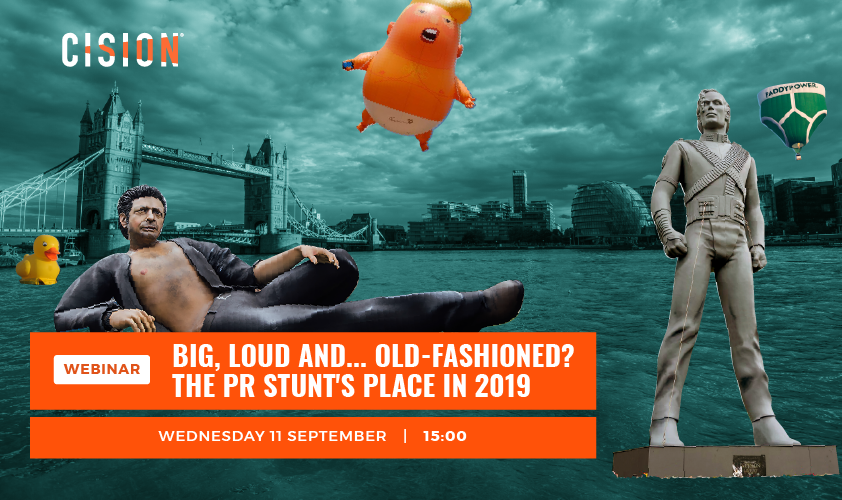 Creating an eye-catching campaign stunt has always been a key tool in a PR's arsenal. There's no better way to garner coverage than an outrageous activation which demands the attention of everyone who comes across it.
However, what is the PR stunt's place in a modern PR world of integrated campaigns, in-depth analytics and demonstrable ROI?
To find out, our latest webinar – Big loud and… old-fashioned? The PR stunt's place in 2019 – brings together communicators who know how to create a memorable activation; Tin Man founder and CEO Mandy Sharp and Rich Leigh, founder of Radioactive PR and stunt blog PR Examples.
The pair will discuss how stunts have evolved and the part they now play in wider campaigns, while also listing their favourite activations and presenting their tips on how to execute a thought provoking, boundary-breaking, viral moment.