The international non-profit Global Girl Media encourages digital media skills in young women from underrepresented communities. GGM was founded in the US by Amie Williams, and now has chapters in UK, South Africa, Kosovo, Morocco and Greece. Global Girl Media UK ran their first training for young women and non-binary people in 2016.
We spoke to GGM UK ahead of the launch of their first in-person film festival on Sunday 17 September, which follows the success of the 2021 online event.
Executive Director Victoria Bridges describes GGM UK's overall mission:
"We exist to empower young women from underrepresented communities in digital media skills. Every year we run our Summer Academy training, helping our participants to understand the industry better, teaching them broadcast-quality camera skills, editing, researching, and interviewing. We bring in lots of professionals to talk about ways to get into the industry. We take them on trips to places like the BBC and Thomson Reuters so they can see the industry in action."
Sue Carpenter, Founder Trustee and Director of the GGM Film Festival:
"Young women have their own particular points of view, their own unique powerful perspectives; we want to hear those, we want to offer platforms on which they can tell their stories widely. There are stories that the mainstream press and media might overlook, so we want to hear what those young women have to say about their lives."
The Global Girl Media Film Festival (GGMFF) will be sharing some of these stories, by screening 50 short films of young women and non-binary people from over 30 countries, including Australia, Finland, Iran, Jordan, Nepal, Puerto Rico, Ukraine, the UK and the USA.
The GGM UK team understands the importance of role models in encouraging young women into film and media. The Festival includes workshops and talks, featuring keynote speaker Ayshah Tull of Channel 4 News, because "seeing those role models really helps change the landscape."
One of the award prizes is for one-to-one mentorship with the likes of Melanie Iredale, Director of Reclaim the Frame, and Martha Constable, Talent Lead at Nutopia, "which is worth an awful lot in itself."
Facilitating industry connections through networking and mentoring is a key part of GGM UK's Summer Academy and crucial to building confidence in their graduates. Victoria Bridges:
"One of the things that our training can offer is a sense that your voice really matters. A lot of these young people come to us and they actually don't believe they deserve to be heard. Part of what we can do is offer them a sense that they're important, that their story is important, and they have a right to have a place at the table."
"… that feeling of being able to make a change … I don't feel alone against the world any more, I'm not shy to come and ask people for help."
Testimonial, 2023 GGM UK Summer Academy
Victoria adds that the Academy encourages young women to "take up those positions of clout in the industry, as opposed to simply being runners or forever being stuck at a certain stage of the game, to aspire to being directors, to aspire to being camera operators and editors and writers because they have a right as much as anyone else. We can see that 100% of our graduates say that they feel more empowered as a result of the training, however one defines that, and that for us is really, really important."
Participants of the Summer Academy are given a stipend to attend and provided with lunch, to break down the financial barriers of taking part. Victoria highlighted that GGM UK offers support and guidance beyond the three-week Academy:
"We try to sustain our work by helping the young people beyond the academy and between the academies, by helping them with additional trainings, mentoring, internships and job opportunities. We have five of our graduates - Global Girls - on the board, because we feel it's really important to represent the views of the young people in the charity."
Sue Carpenter related the experience of speaking to graduates in the years after the Academy, "young women saying that they wouldn't be who they are today if it hadn't been for the training and they felt that it focused what they wanted to do, opened their eyes to new avenues."
The Global Girl Media Film Festival runs from 17-24 September. The in-person event on Sunday 17 September takes place at The Cinema Museum in London and will also be livestreamed. The full selection of 50 films can be streamed online, plus the latest films from GlobalGirl Media students around the world. Tickets (£10-£15) can be purchased here.

Natalie is Cision UK's Senior Content Editor, based in London. She manages the UK Media Moves newsletters, which showcase the latest journalist news and moves, as well as highlighting industry events and awards.
Learn More. Do More. demo new
PR Tips, Case Studies, and Product Updates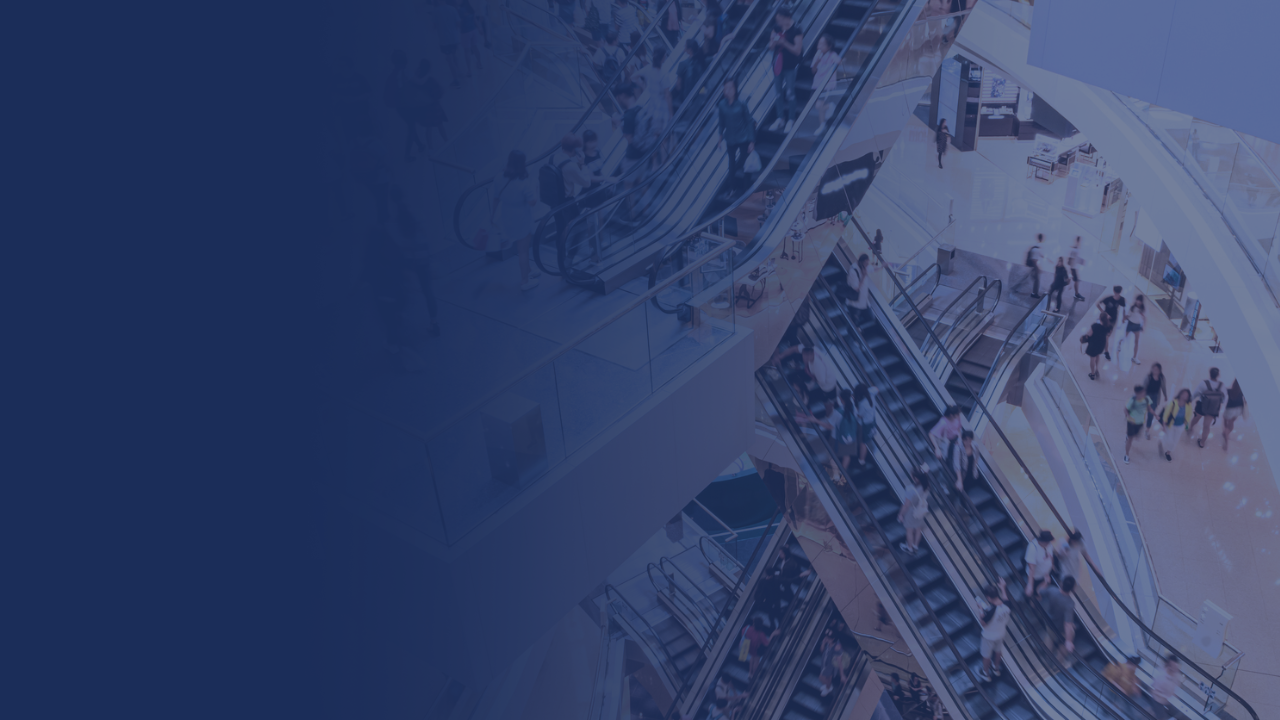 White Papers
Black Friday 2023: Media Snapshot
Arriving the Friday after Thanksgiving in the US, Black Friday signifies the start of Christmas shopping season for many, with discount prices leading to a highly profitable period for retailers. Black Friday has grown into a global event, driven by ...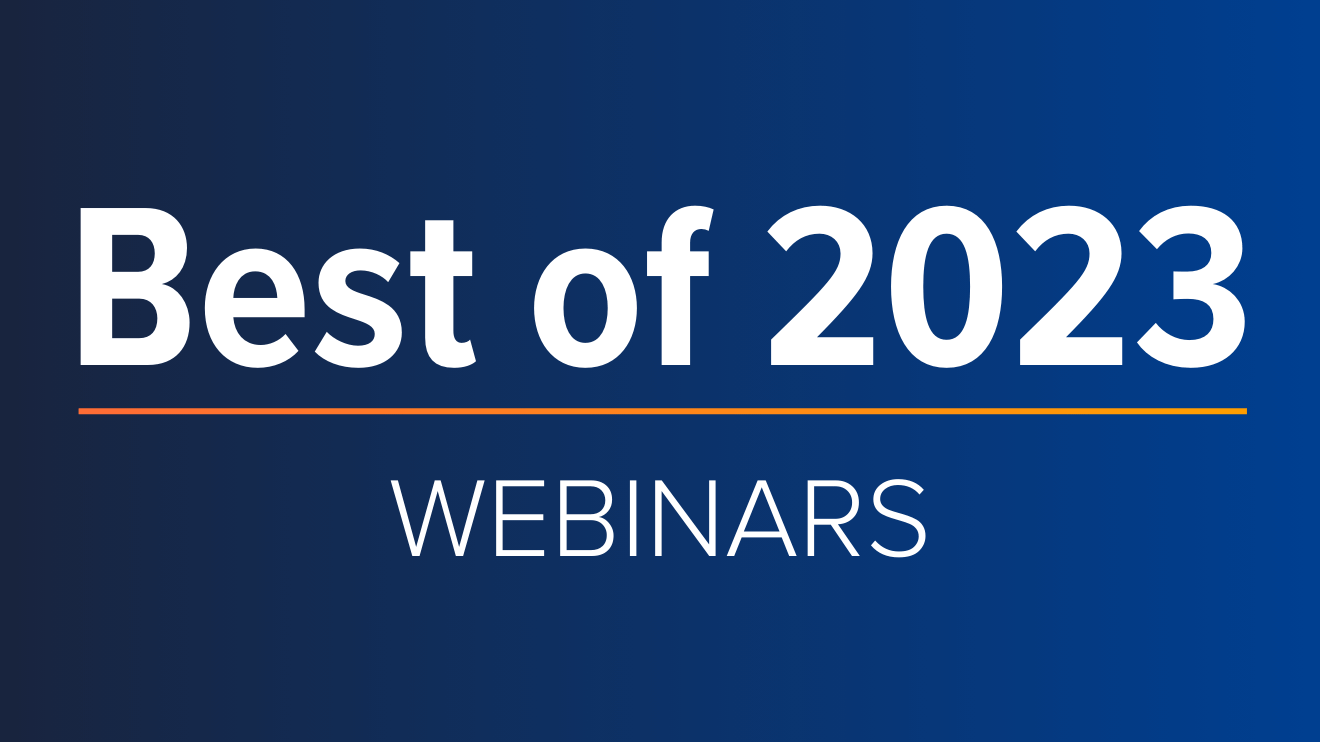 Webinars & Events
ICYMI: Cision's Top 5 Webinars of 2023
The end of the year is just around the corner, which means time to start building strategic plans, setting priorities, establishing goals and ultimately ensuring everything is ready and in place for success in the year ahead. One great way to make...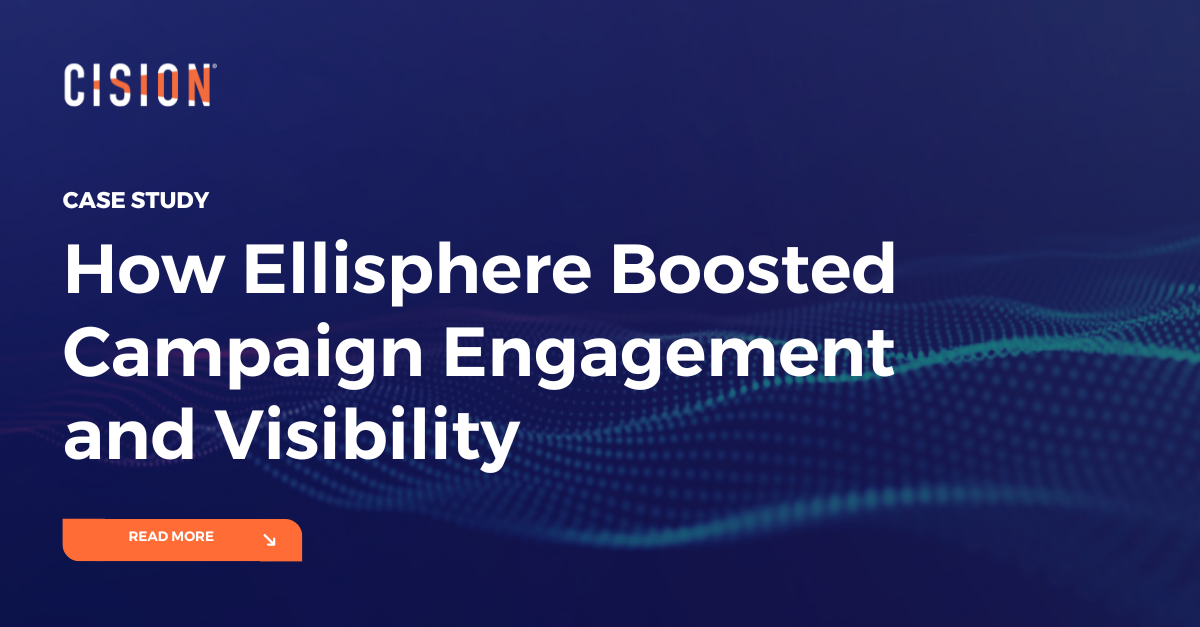 Success Stories
How Ellisphere Boosted Campaign Engagement and Visibility
Find out how Ellisphere increased engagement on their campaign content by up to 48% using our Multichannel News Releases and Guaranteed Paid Placement.