Cision provides the only cloud-based platform designed to optimise the complete workflow of today's PR professional - the Cision Communications Cloud.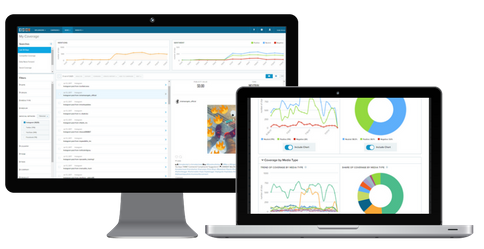 In one powerful platform, identify influencers, craft campaigns, and attribute value from the broadest spectrum of media sources. Today's communicators know the importance of measuring their earned media impact, and with the Cision Communications Cloud, they can do so with ease.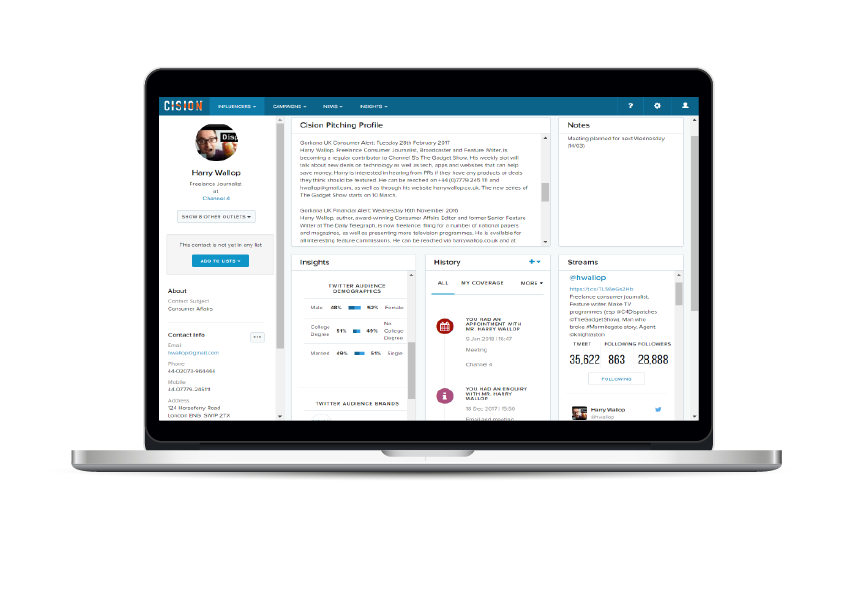 Find the right influencers
Connect your brand with influencers and decision-makers through the world's largest human curated media platform.
Flip the script on influencer databases, querying searches based on the interests of your key audiences.
Track your team's activities, and report on your email pitching and social posting performance, with our integrated campaign management tools.
LEARN HOW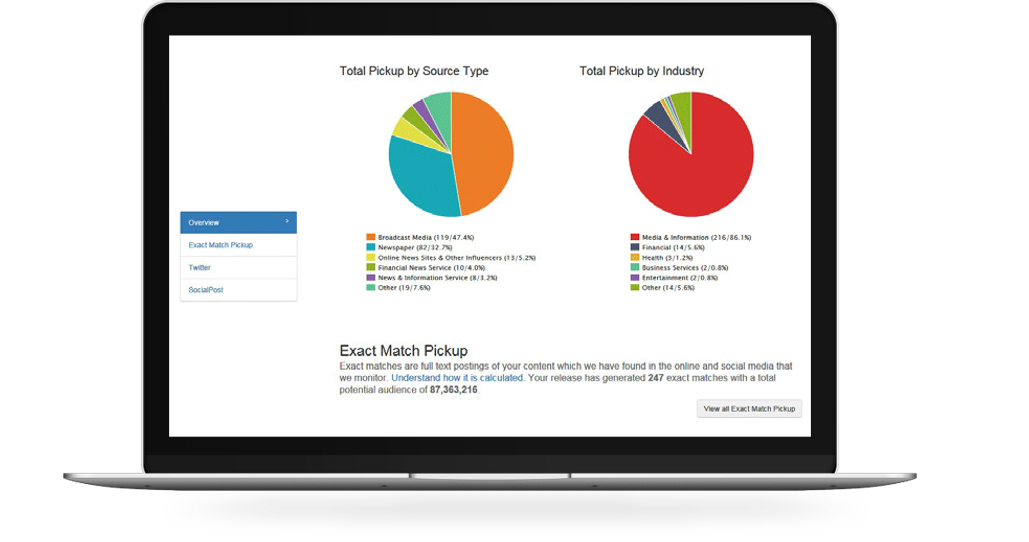 Tell your story
Deliver your content to target audiences around the globe via the world's most comprehensive newswire - Cision PR Newswire.
From building awareness and generating media coverage, to creating conversations and acquiring new audiences, our flexible options can help you reach your goals.
LEARN HOW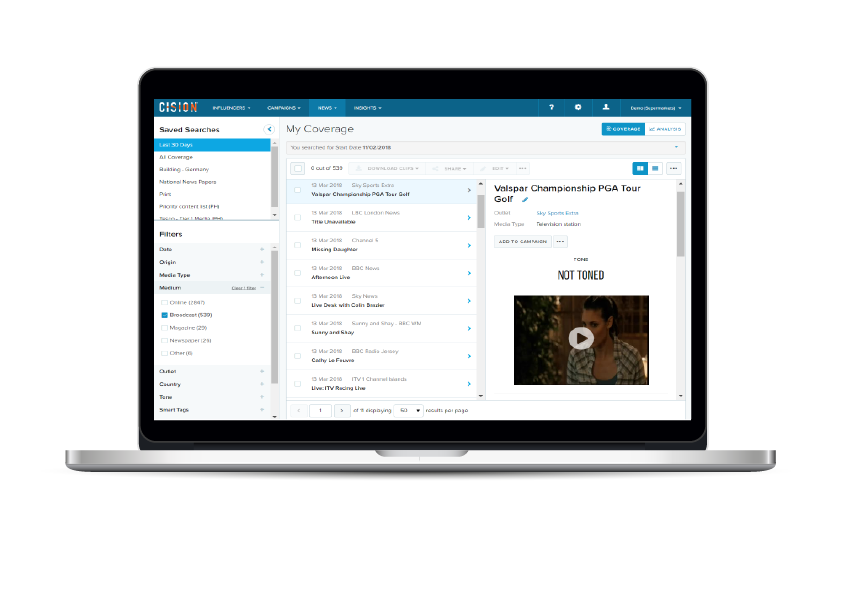 Track your story
Understand the full impact of your coverage with our comprehensive media monitoring.
Listen to what people are saying about your brand across millions of social media, print and online sources and track all of those conversations in one place.
LEARN HOW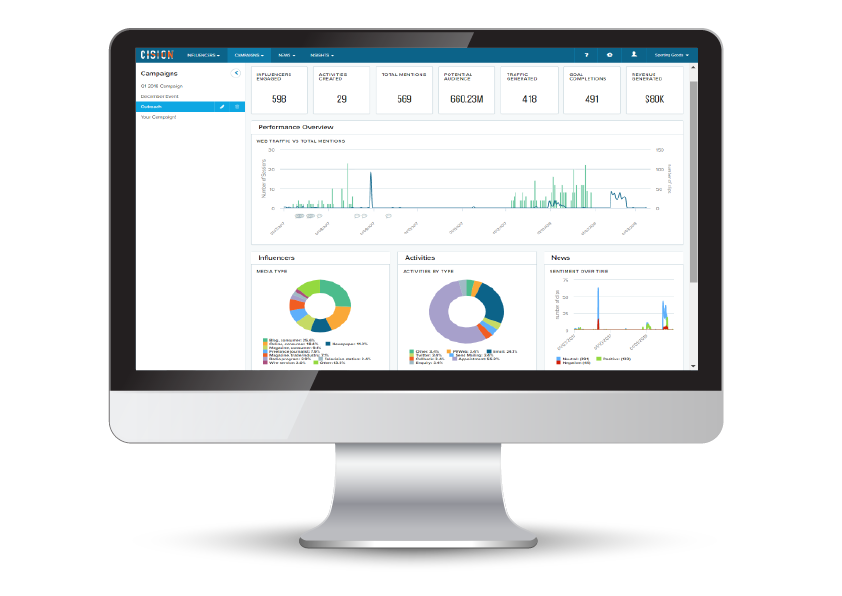 Analyse your impact
In addition to our technology, we layer on human intelligence to give strategic direction and guidance to your comms programmes.
Cision Insights offers expert consultative services through our media and audience analysis solutions, as well as media briefings and alerts for executives.
LEARN HOW