The Cision Database is the largest, most dynamic and comprehensive source of vetted traditional media contacts and non-traditional influencers in the industry. Our unique search abilities and recommendations best facilitate targeting the right audiences for your campaigns.
Target influencers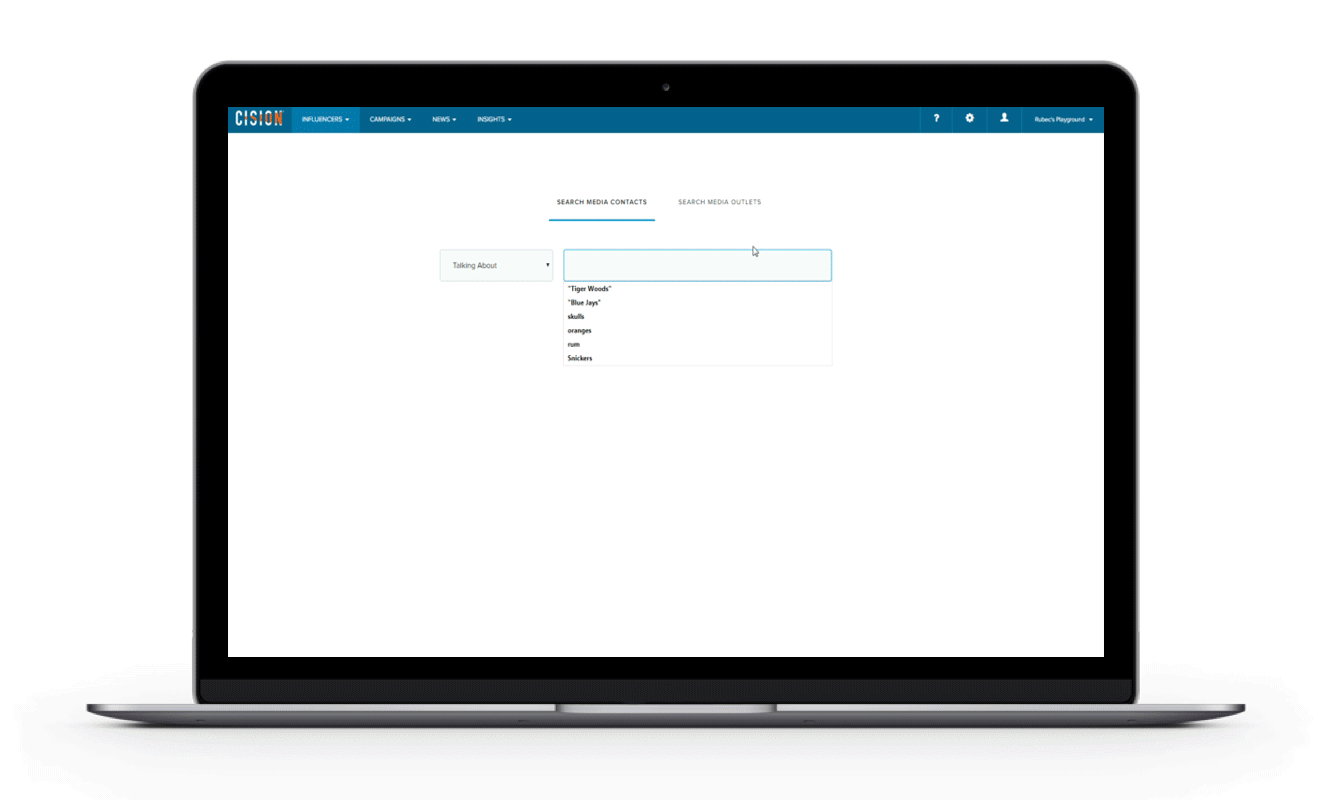 Target influencers
The largest, most comprehensive source of vetted media contacts and influencers – gain access to 1.5 million global influencers, outlets and opportunities with human validated profiles.
Premium contact information – our profiles go beyond basic contact details and dive into the biographical information of a journalist or influencer. Understand the topics they write about, their pet peeves, preferred method of contact and much more.
Targeted search functionality – the wide range of search options allow you to narrow down your search and find the right influencers that can deliver your message. The popular 'Talking About' search allows you to identify influencers based on topics they've been discussing online and via Twitter.
Request demo
Enhance outreach success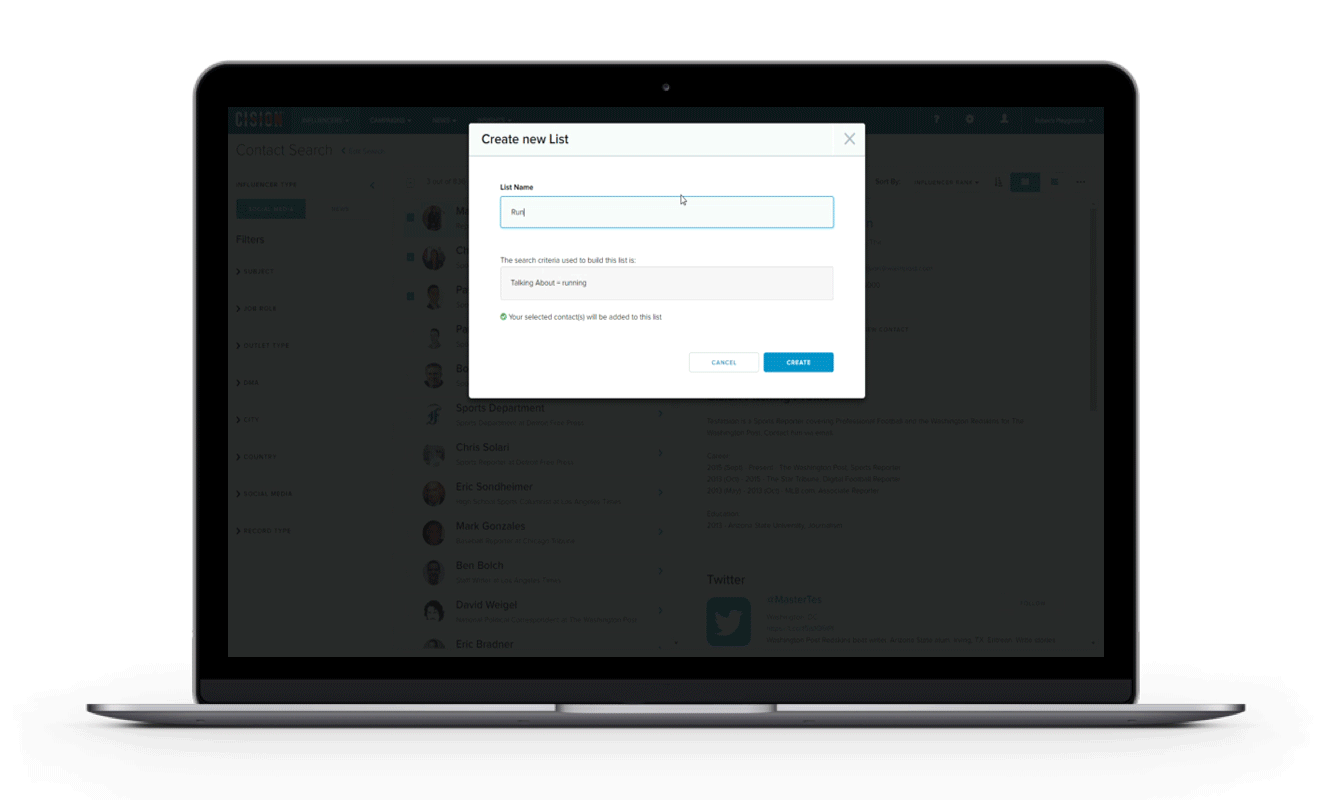 Enhance outreach success
Human validated profiles – our expert in-house media research team is the largest in the industry and ensures that our influencer profiles are properly researched and display the most up to date contact information.
Audience insights – gain insight into an influencer's audience including demographics – location, gender, age, education – as well as the brands and topics that resonate with the audience for more effective targeting.
Streamline campaign management – improve team collaboration by tying back all outreach efforts to a single campaign, to understand the effectiveness of outreach efforts and to help guide future outreach.
Request demo
Connect and build relationships
Connect and build relationships
Build and manage influencer lists – improve collaboration and outreach success by managing influencer and outlet lists directly in the Comms Cloud Platform. Recommended list additions ensure that lists are constantly evolving and that the right people are being targeted to deliver your message.
Email distribution with analytics – once you've built your list of influencers, engage with them directly in the platform and understand the effectiveness of your outreach with open rates and engagement metrics.
Engage across social media – connect your company social accounts to schedule and publish social campaigns. Monitor and engage with influencers via social media with the Streams functionality.
Request demo